Specialist Melting
The Materials Processing Institute was originally the process research centre for the UK steel industry and has over 70 years of expertise in the steel sector.
The Institute is equipped with a range of state of the art steelmaking and refining equipment together with ingot and continuous casting facilities.
Ingot Production
The Normanton Plant has the capability to produce and supply ingots in standard and specialist grades in relatively small quantities.
This is achieved using a modern Electric Arc Furnace with melts capacity of up to 7 tonnes (minimum 3.5 tonnes) using high grade scrap plus precise alloying elements.
Secondary steelmaking is achieved in a Ladle Arc Furnace with vacuum degassing, argon purging and steam ejectors.
During melting, the samples are analysed in the Institute's laboratories using an Optical Emission Spectrometer with computer-calculated adjustments made to alloy composition in the melt.
Ingot casting is achieved by bottom filling of the ingot moulds using a trumpet and runner arrangement into square or slab moulds. The trumpet and runner can be pre-purged and the ingot top shrouded with inert gas. Ingot weights of nominally 5 tonnes are standard although other weights can be produced. Continuous casting is provided by a vertical with bending caster producing square or rectangular cast.
Benefits
Special grades of carbon, alloy and stainless steels, not readily available elsewhere
Square or slab ingot or cast billet forms
Manufactured to customer specifications
High degree of cleanliness using vacuum degassing and argon purging
Supported by extensive metallurgical laboratories and qualified personnel
Fast turnaround of orders
Ability to offer relatively low cast weights of around 5 tonnes
A variety of cast ingot and concast billet sizes
Competitive pricing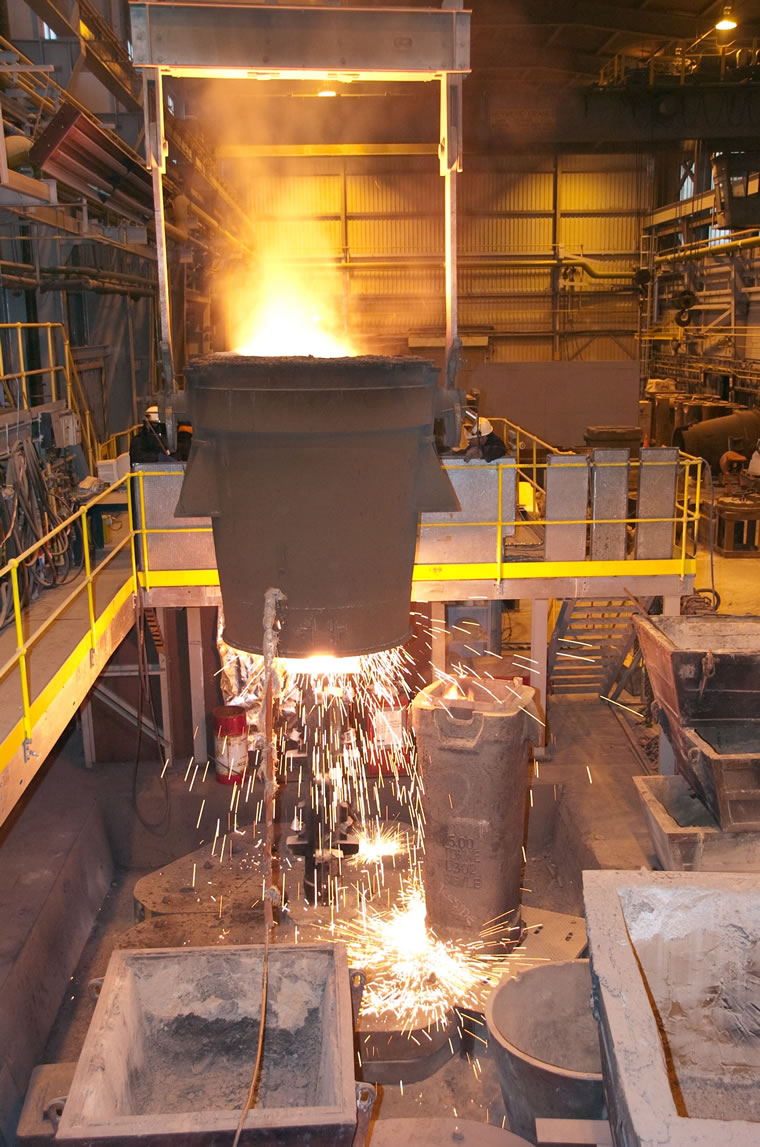 Metals Manufacture
Steel manufacture ranges from conventional carbon / manganese steel through the full range of engineering grades, to complex multi-alloy stainless steels.
With enclosed secondary steelmaking facilities including ladle furnace with vacuum degassing, the Normanton Plant has the capability to produce a wide range of grades.
Purposes
The Plant can also be used to produce ingots or cast billets for:
Special commercial orders of non-standard grades
Product development including new steel grades
Process development support
Processing of revert material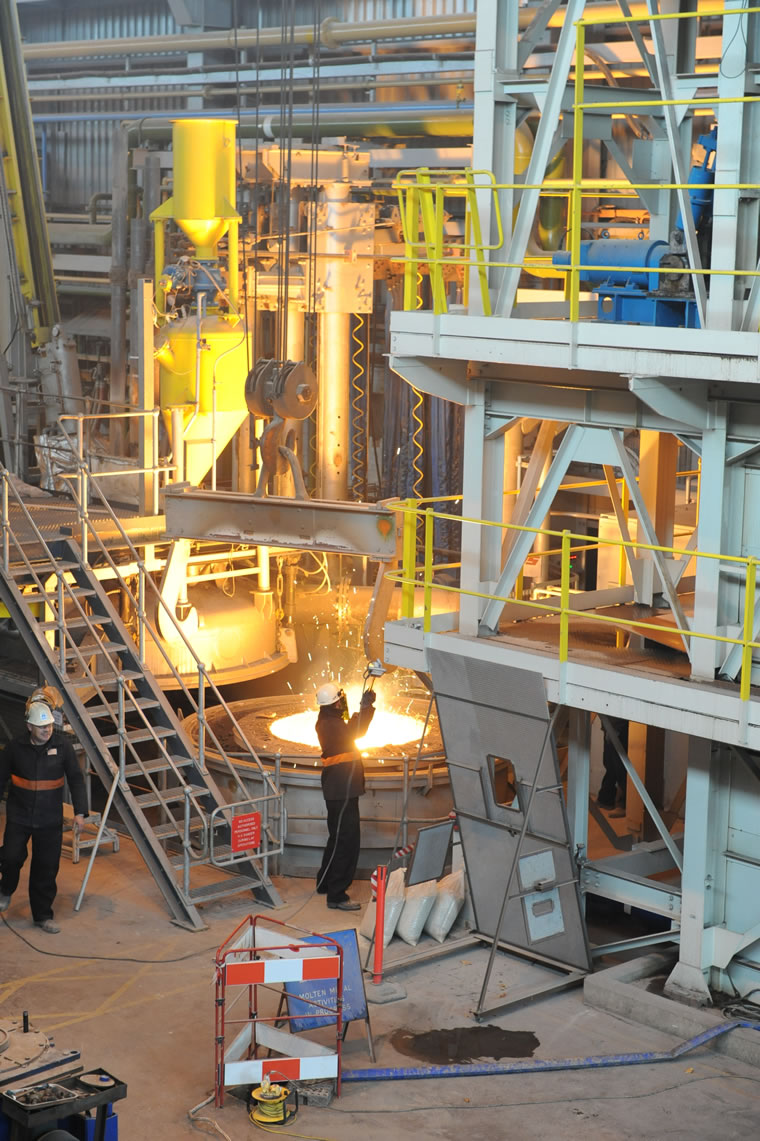 Associated Facilities
To support melting activities, the Institute has a suite of laboratories and analytical facilities, including fully equipped metallurgical laboratories undertaking analysis of melts.
Download the Specialist Melting Leaflet
You can download our Specialist Melting leaflet in PDF (Portable Document Format) here. You will also find other downloadable leaflets and other documents in our Downloads Section