Industry Archive and Document Storage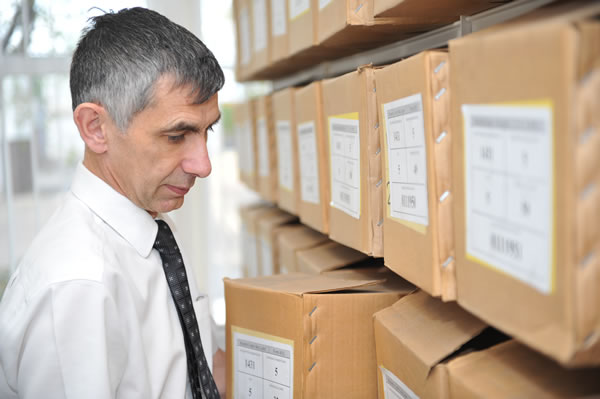 The Spenceley Archive offers a repository for collections on topics of industrial, scientific and engineering importance.
The Spenceley Archive already houses several collections including:
BISRA – British Iron & Steel Research Association documentation
IEE Summer Meetings on History of Electrical Engineering
British Steel
Corus
Tata Steel Archives Storage
All files, documents and archive boxes are individually coded and stored securely in the Spenceley Archive. An open racking system is used to allow easy access. Digital records can also be stored electronically.
Donate Records to the Spenceley Archive
The Materials Processing Institute is adding to collections held and the Spenceley Archive is available for archives from businesses, associations and other organisations.
For organisations considering the donation of records, the Institute provides assistance throughout the process; this includes:
Surveying deposits
Arranging collection of deposits and transport to the archive
Storage of deposits in secure facilities
Conservation work subject to assessment
Contact the Institute to discuss options.
Archive Access
The Spenceley Library & Archive is available to organisations wanting to undertake research. The Institute's researchers are available to help.
Industry Support Packages - View more details

| | Gold Package | Silver Package | Bronze Package |
| --- | --- | --- | --- |
| Monthly Bulletins | 6 Bulletins per month | 4 Bulletins per month | 3 Bulletins per month |
| Literature Searches | 15 per year | 10 per year | 5 per year |
| IP Searches | 6 per year | 4 per year | 2 per year |
| Industry Standards / Books | 15 per year | 10 per year | 5 per year |
| Document Supply (articles) | 40 per year | 25 per year | 10 per year |
| Patent Consultation | 6 per year | 4 per year | 2 per year |