Don Spenceley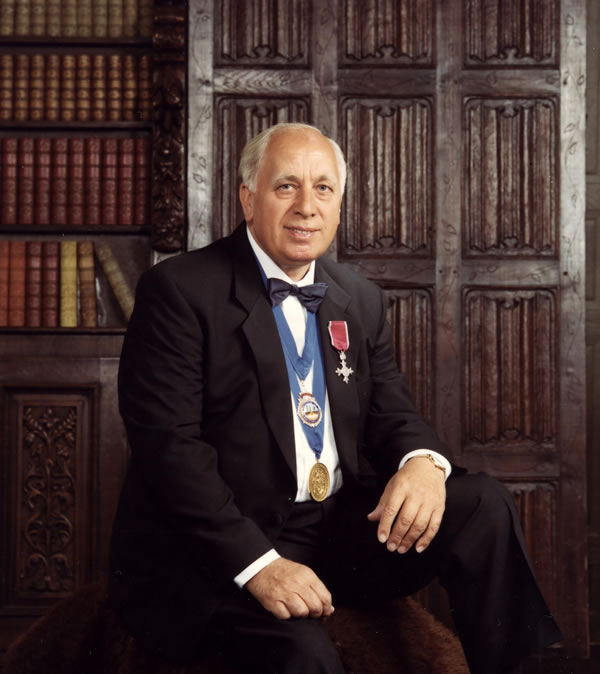 Dr Gene Donald Spenceley
MBE, PhD, FIMMM
Don Spenceley joined the British Iron and Steel Research Association (BISRA) at Sheffield in 1951 as a junior mathematician. Progressing through research and management roles, Don became Manager of the Teesside Laboratories of British Steel, a predecessor of the Materials Processing Institute. As such Don is one of the former leaders of the Institute.
In his career at BISRA Don was associated with innovations in wire drawing, rolling and steelmaking operations. He is the sole or joint inventor of numerous published patents relating to process developments and was awarded the Sir Robert Hadfield Medal by the Institute of Materials in 1987 and the MBE in the 1988 New Year's Honours List. In 1999 he completed his PhD on the topic of research and innovation in steel processing.
Even after his formal retirement in 1994, Don continued to support the Institute, through mentoring of senior staff in technology strategy and management. Don's vision, strategic insight and advice was crucial to supporting the return to independence of the Institute in 2014. It was therefore with great pleasure that following a refurbishment of the library and archive of the Institute they were renamed in Don's honour as the 'Spenceley Library & Archive'. This moment was marked by a commemorative event on 28th October 2016, which was attended by Don and his family.
Don is a strong advocate of cooperation in Research particularly at the European level where he was a Past President of the European Executive Committee on Steelmaking. He also demanded that technical work be fully written up for future reference and he encouraged researchers to adopt Don's Epigraph for Research Scientists:
"Open your Eyes to What Happened Before"