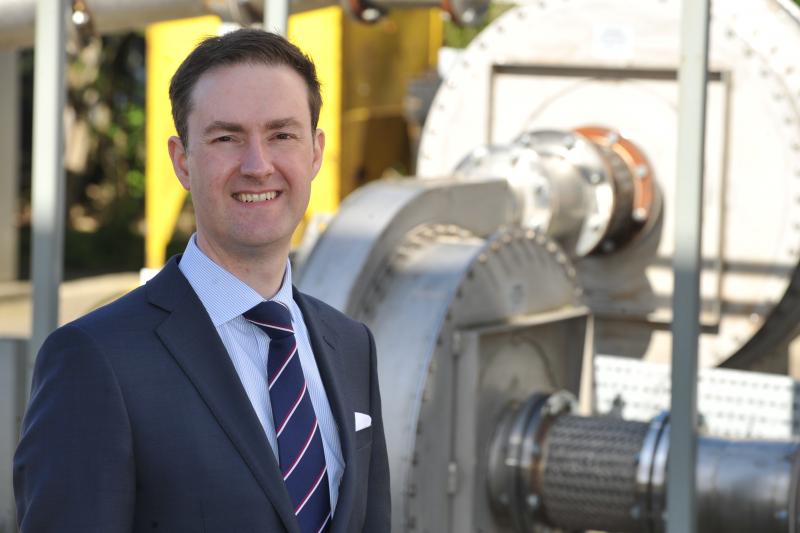 ---
Chris McDonald, CEO of the Materials Processing Institute, was speaking at Google UK's headquarters in London while at the launch of Market Finder - a tool to help businesses seek new customers through identifying suitable export markets by key data.
Chris was speaking in his capacity as Policy Chair for Innovation and Enterprise at the Federation of Small Businesses (FSB) and was joined by Ronan Harris, MD of Google UK, and Swati Dhingra, Lecturer in Economics at the London School of Economics and Political Science to discuss how digital technologies can overcome the perceived exporting barriers facing SMEs.
According to a World First report, exports provide an average £287,000 boost in extra revenue to UK-based businesses, but 69% of SMEs reported struggles when hoping to export - as stated in Hitachi Capital's British Business Barometer.
Chris said: "At a time when the UK needs a stronger focus on exports, small businesses are ready to do more. Digital innovation is blurring the distinction between goods and services and by fully exploiting new digital technologies small businesses can compete effectively in the global market, with no firm too small to export.
"SMEs often have highly specialised products or services and if the whole global market could be viewed as one, then the SME could demonstrate its capability in this market. However, what an SME may lack is the specific geographical understanding that enables it to collect the various pockets of the market that exist in different regions around the world.
According to research conducted by FSB for its 'Destination Export' report, one in eight of SME exporters are already exporting digital services, with a further one in four considering doing so. Additionally, FSB found that almost half of small business exporters already use digital channels to market.
As experts in business, FSB offers members a wide range of vital business services, including advice, financial expertise, support and a powerful voice in Government. Its aim is to help smaller businesses achieve their ambitions.
Chris added: "It is about access to information and as distances increase, information flows become more difficult to manage, the barriers to entry become higher and so the trade flows dry up. Companies need to shrink the apparent length of global trade routes. Digital technologies can do this and it can be seen how, by reframing the global marketplace as communities of expertise, rather than as communities of nations."
Google UK Managing Director, Ronan Harris, said: "The success of UK SMEs is integral to maintaining our position as one of the world's leading digital economies. Last year, exports added on average £287,000 to SME revenues so we're excited to partner with the Department for International Trade for the launch of Market Finder, which will empower SMEs to explore these new opportunities in the global market."