Micro Examination
Equipment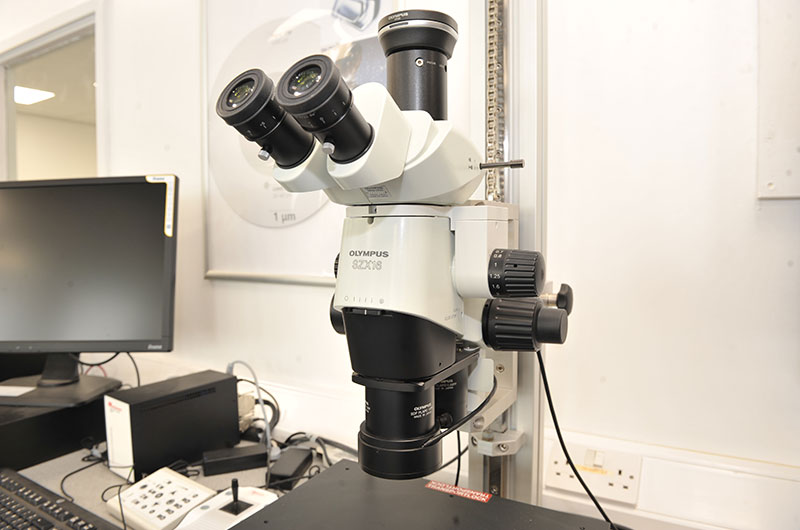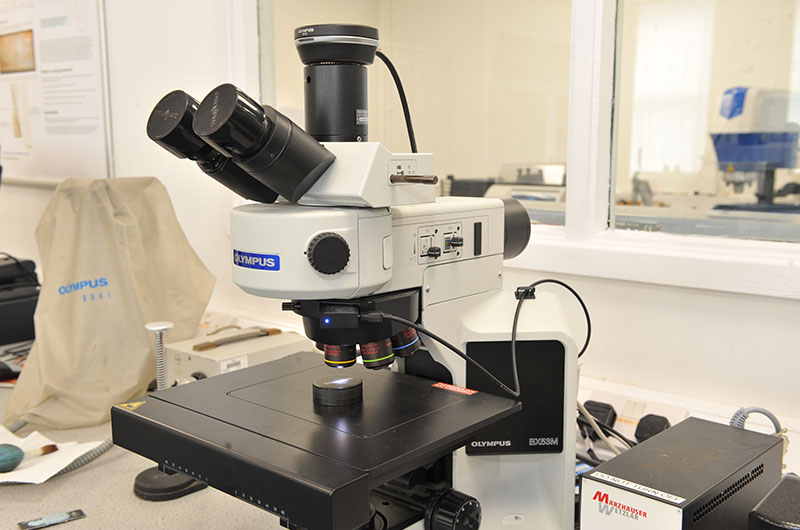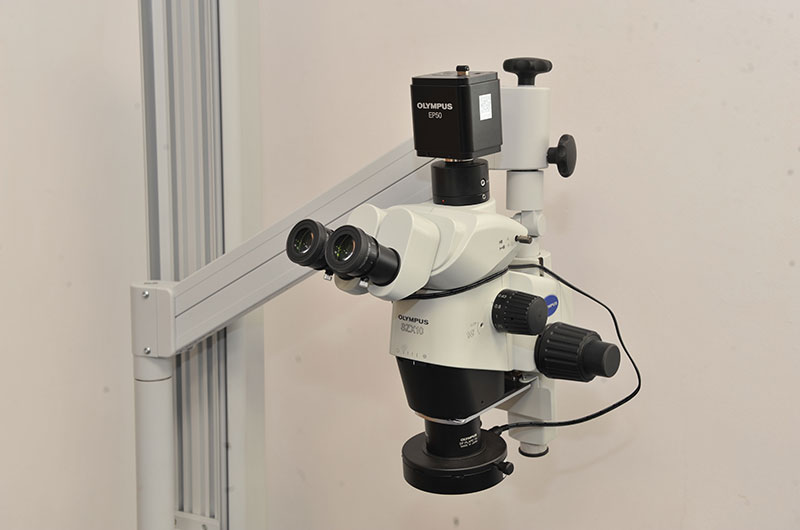 The Institute has a suite of microscopes with class leading optics and digital cameras that produce sharp, crisp images. The microscopes are used for quantitative measurements for materials science and industrial applications.
Applications and Capability
Using multiple thresholding techniques, multiple regions of interest can be selected and results are calculated per region of interest and per phase
Grain sizing in microstructures with results calculated against the following standards, ASTM E112-13, ISO 643-2112, JIS G 0552:1998, GOST 5639-82, DIN 50601:1995, ASTM E1382-97(2015)
Calculation of parameters on cross-sectional areas and coatings, porosity, pore size, number of pores, distance between adjacent pores, pore density for every selected region of interest as well as the whole image
Rating of non-metallic inclusion content in certain steels and alloys
Software offers two methods to detect and classify non-metallic inclusions. One is to detect the largest or worst inclusion and the other is to run statistical evaluations of all inclusions in the scanned area
The inclusion worst field results are in accordance with ASTM E45-18 (method A) and relevant SEP, DIN, ISO, JIS, EN and UNI standards
The statistical evaluation of inclusion content on the entire scan are examined according to ASTM E45-18 (method D) and relevant ISO, SETP and EN standards
Comparison of live or captured images with auto scaled reference images for ASTM E112:2010
Production of 3D profiles for evaluation of surface flatness
Deep Learning Module allows the user to create sophisticated image processing routines. Once the neural network is trained results from the materials modules will be more accurate and repeatable removing human intervention and variation
Key Features
Stereo microscope with manual encoded zoom and motorised focus (Z axis). This centred over a 200x200mm travel motorised microscope stage with heavy loading capacity of 25kg
Stereo microscope zoom ratio of 16.4 (0.7X-11.5X) giving a magnification range with of 3.5X to 230X using the 10x eyepieces
Compound microscope has a LED reflected light encoded illuminator with Brightfield, Darkfield and Polariser / Differential Interference Contrast selectable positions
Magnification from x50 to x1000 with lenses dedicated to Brightfield, Darkfield, Differential Interference Contrast (DIC) and polarised light
Digital microscope camera combines powerful features, precise colour accuracy, and up to 4K resolution across a wide field of view to provide high-resolution images of inspection samples that are free from artefacts
Contact the Materials Processing Institute
Enquire about services, facilities, and expertise.