Sample Preparation
Equipment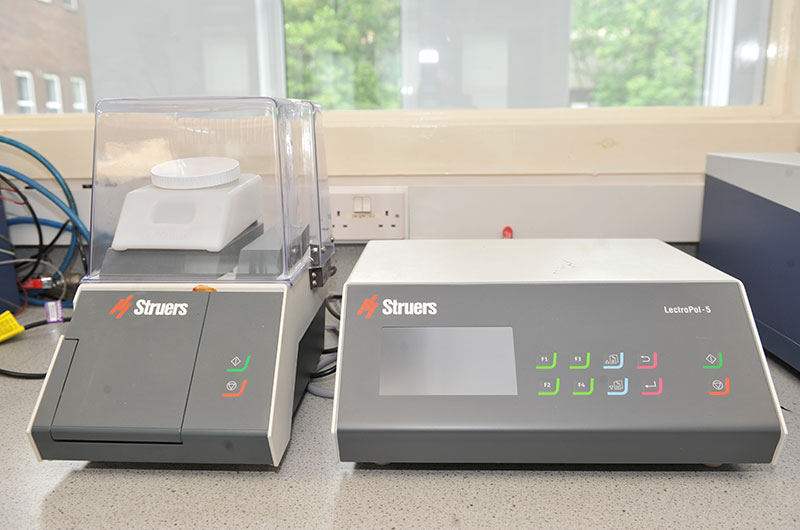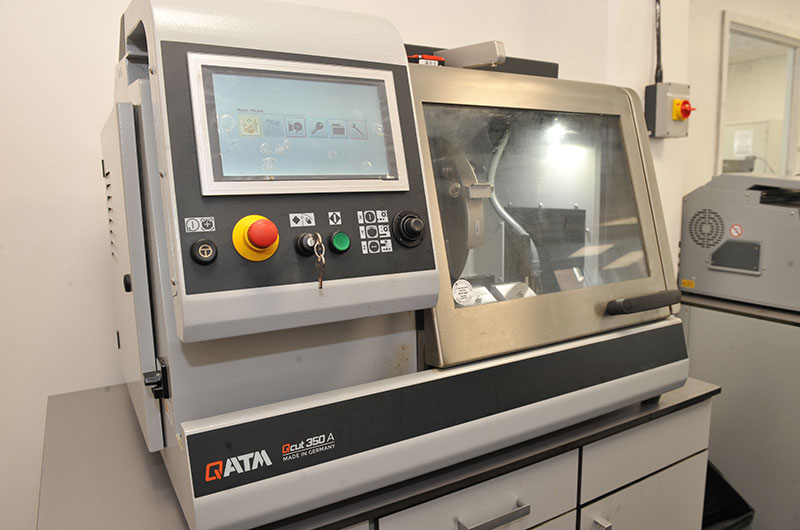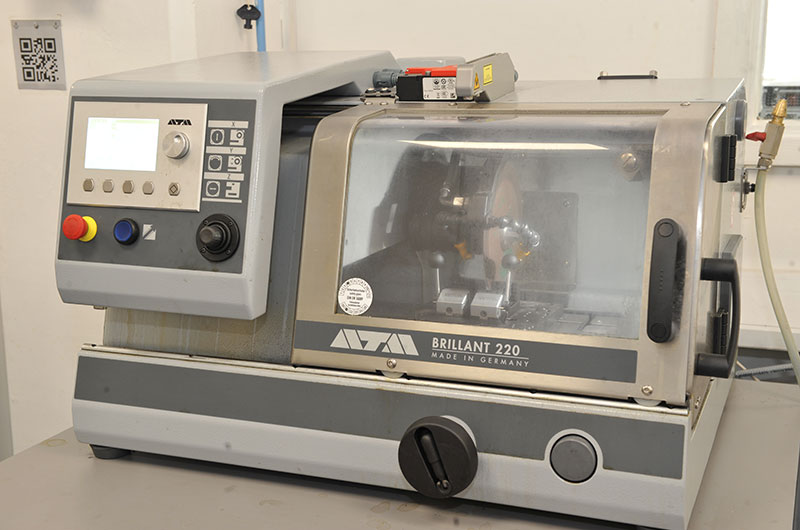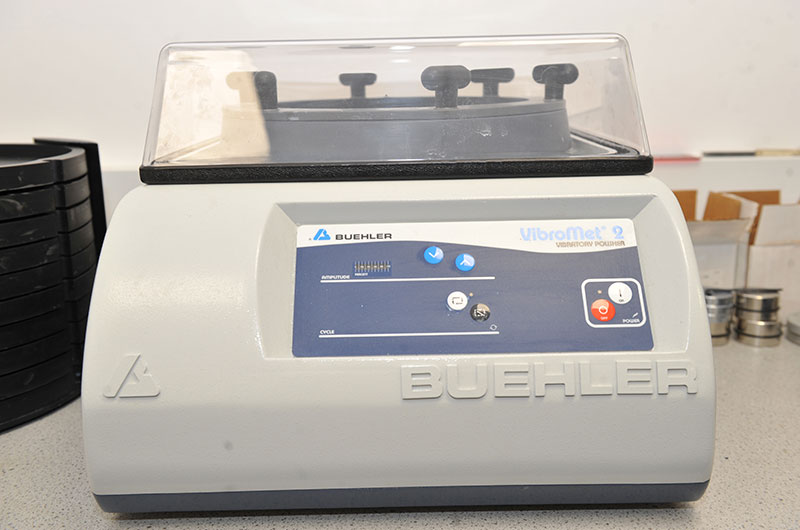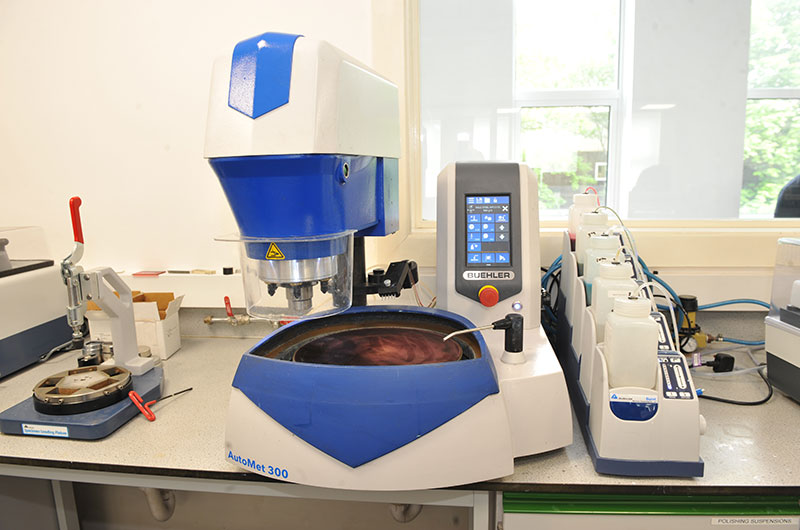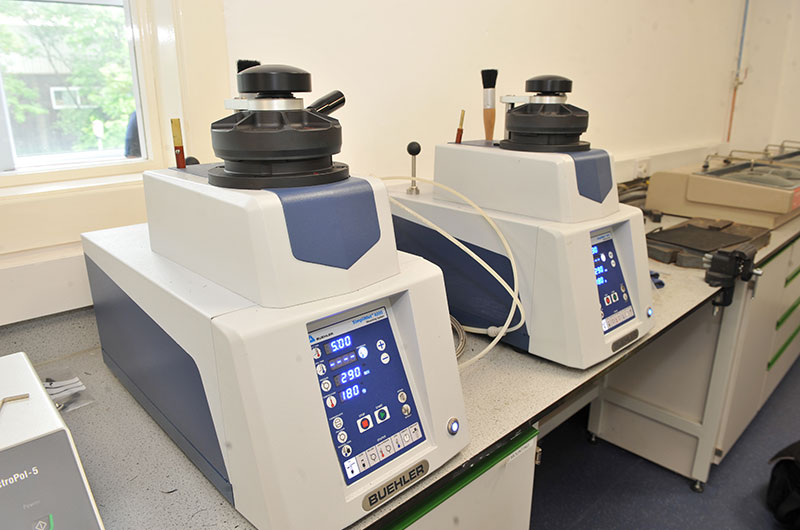 The Institute has a suite of sample preparation equipment that is used to ensure consistent quality of samples for ongoing microstructural examination via light optical microscopy and scanning electron microscopy (SEM).
Etcher and polisher
Wet abrasive cut-off
Vibratory Polisher
Grinder
Mould Assembly
Mounting press
Applications and Capability
This equipment enables samples of varying size and material type, ferrous and non-ferrous, and organic to be prepared precisely with no loss of characteristics or imperfections.
This equipment is used to prepare samples for:
Light optical microscopy
Scanning electron microscopy
Key Features
The precision cut off machine automatic cross feed with serial cutting function produces precise parallel cuts of 1 μm (0.001 mm) in equal or varied sizes.
Equipment
Lectropol-5 electrolytic etcher and polisher
BRILLANT 350 is an automatic wet abrasive cut-off machine
BRILLANT 220 is a compact, precision wet abrasive cut-off machine
VibroMet 2 Automatic Vibratory Polisher
AutoMet 300 Pro Grinder Polisher Programmable semi-automatic preparation system
SimpliMet 4000 with 30mm Mould Assembly, Mounting press
Contact the Materials Processing Institute
Enquire about services, facilities, and expertise.