Partnership Programmes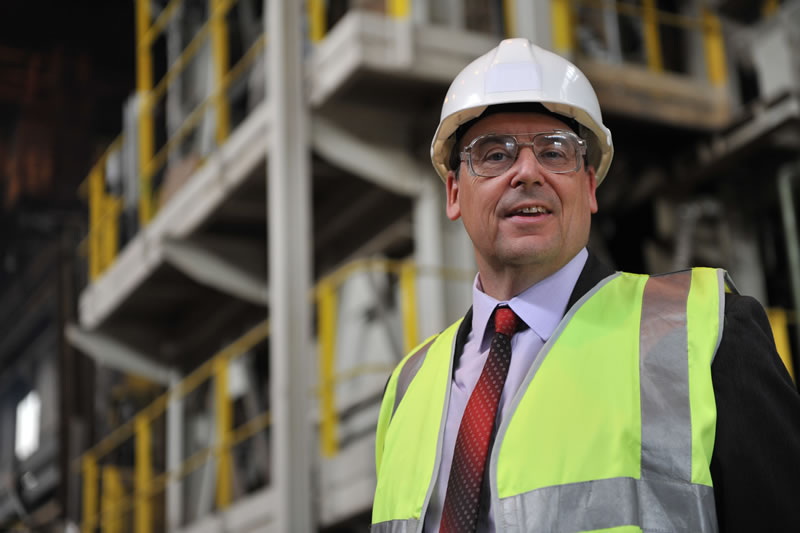 "I have a great deal of experience in the metallurgy sector and component supply chains, which serves the Materials Processing Institute and our clients well, as we implement research programmes tailored to each of our clients' specific requirements and build on our own innovative research."
Tony Parkinson
Strategic Account Manager
The Materials Processing Institute has been delivering complex multi-partner research and innovation programmes for over 75 years and has been a leading organisation in managing the process of bringing innovation to commercialisation.
The Institute supports clients with industrial research and innovation through partnership programmes through which they place a portfolio of projects under the management of the Institute.
The Portfolio Approach
This portfolio approach is based on a rolling programme of ongoing research. Through these partnership programmes clients benefit by:
Maximising the financial return on research investment
Minimising technology risks associated with the research
This partnership approach to research is a long-term relationship based on mutual benefit. The Institute integrates with the client to co-ordinate and deliver a programme of research and innovation projects, including:
Management and implementation of client research programmes, including management of third party organisations
Co-ordination of public funding and bid writing, including technology scanning and highlighting opportunities
Training of high level skills including supervision of PhD's
Intellectual property management
Risk Management
The partnership programme results in a diversified portfolio of research projects helping create a balanced approach to technology risk for clients and reducing the need for high contingency levels associated with single projects and resulting in best value delivery.
Advanced technology management tools, such as phase gate analysis, are used to create and manage a technology portfolio enabling individual projects in the programme to be managed in line with the specific needs of businesses.
Project portfolio management tools:
Create a balanced portfolio of research and innovation projects aligned to company strategy
Select projects to create a balanced portfolio considering technology readiness, degree of difficulty and cost of delivery to achieve an overall target rate of return
Minimise project risk and increase the success rate
Integrate the resource plans of different projects to maximise the efficiencies and optimise project delivery times
Return on Investment
By taking a structured and planned approach to ongoing research and innovation management, a balanced research portfolio with a target rate of return can be achieved.
Partnership programmes are developed with key performance indicators and the following returns are typical:
Return on Investment of 8:1
Financial leverage of 1:2