Tenders
Roofing Tender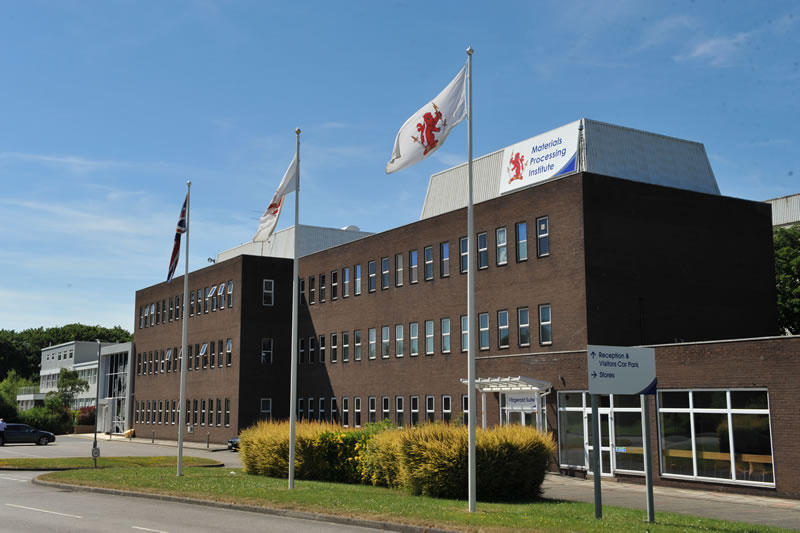 Information
The Materials Processing Institute was founded as the British Iron & Steel Research Association in 1944, as the central research organisation for the iron and steel industry in the UK. In March 2014 the Institute became incorporated as a standalone business but throughout its history, it has remained committed to the delivery of world class research into industrial processes and crucially, applying this knowledge successfully in the industrial environment.
Many advanced processes which are now standard across industry were first developed at the Institute. This tradition continues with the development and commercialisation of ground-breaking new technologies in materials, processing and energy.
The Institute is looking to achieve a significant reduction in energy costs and the use of carbon-based fuels. The Materials Processing Institute requires the supply and installation of a replacement of the existing roofing on one of its buildings with energy efficient roofing which provides a quantified annual energy saving. The successful bidder will be responsible for provision, supply and preparation of the following:
Roofing specification
Insulation - 120 mm minimum thickness to achieve U-value of 0.19 (in line with current building regulations). Energy savings must be quantified and the information provided in tonnes of CO2 per annum.
Roof covering to include preparation layer and cap sheet
Roof Perimeter to be trimmed with GRP trim or equivalent
Supply and install of new/refurbished roof outlets
Supply and Install counterweighted handrail to full perimeter of roof area
Preparation Works
Removal of existing Handrail and currently installed roofing membrane where required to fit new.
Additional Information
Roof area approximately 1300m2
Roof Elevation <12m (3 storey building)
Instructions for responding to this ITT
Tender Submission
THE MATERIALS PROCESSING INSTITUTE invites prospective applicants to respond to this invitation by sending a clear and concise tender set out in sections as described below. Please follow all instructions carefully as any submissions which are incomplete or do not comply with all requirements may be rejected.
For example, this could include the following and would be tailored to the tender requirements:
Ability to meet the requirements of the contract
Proposed approach & methodology including quality
Pricing schedule / cost breakdown
Innovation / added value
Appendices (relevant information only)
Responses are to be submitted to Brian Wright at The Materials Processing Institute no later than 12:00 on 14.09.18. Tenders received after this deadline will not be evaluated.
The contract will begin as soon as practical after contract award and run until the installation is complete. We anticipate that this should take no more than 42 days and details of the contract that suppliers will be expected to sign (include a standard contract as an appendix). Full details of Materials Processing Institute's requirements are provided in tender documentation which will be issued to interested parties wishing to tender.
Should you wish to express an interest in tendering and receive a copy of the tender documentation then please email brian.wright@mpiuk.com
Extimated Timescales
| | |
| --- | --- |
| Contract Start Date | 24/09/18 |
| Expression of Interest Deadline | 07/09/18 |
| Tender Submission Deadline | 14/09/18 |