Digital Technologies
The Digital Technologies Group integrates digital technologies to optimise industrial processes and support the development of advanced materials.

The Digital Technologies Group also develops, customises, and implements systems for measurement, monitoring and control in harsh industrial environments. This, combined with knowledge in the areas of data analysis, machine learning and multivariate statistics, enables industry to be supported through the recommendation, management, and application of digital technologies.
AIMS AND OBJECTIVES
Key digital technologies and processes that the Digital Technologies supports include:
Process Audits
Process Optimisation
Process Data Collection and Storage
3D Scanning
Wireless Sensor Development
Industrial Internet of Thing Platforms
Digital Twins
Machine Learning Models for Process Optimisation
Augmented Reality and Virtual Reality
Finite Element Analysis
Software Engineering
Thermal Audits of Industrial Processes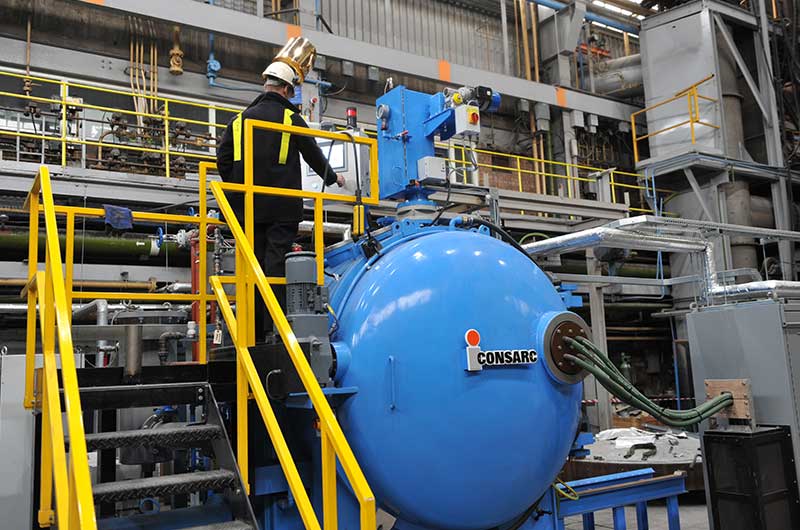 Process Audits
Process audits are carried out to identify opportunities to improve current processes including the application of new sensors, controls systems and machine learning models.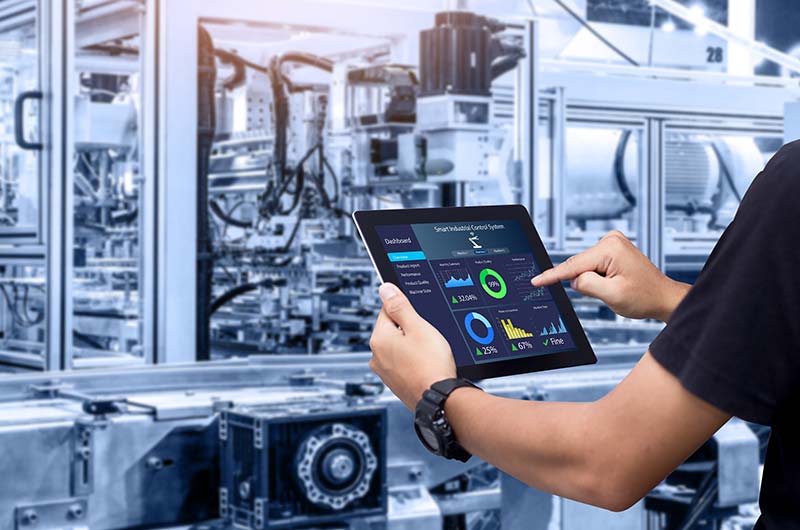 Process Optimisation
Analysis of existing process data and process simulations are used to optimise industrial processes. Additional measurements are used where process information is lacking either for investigative tests or as permanent additions. Control systems and algorithms are modified to deliver improved yield, productivity and quality.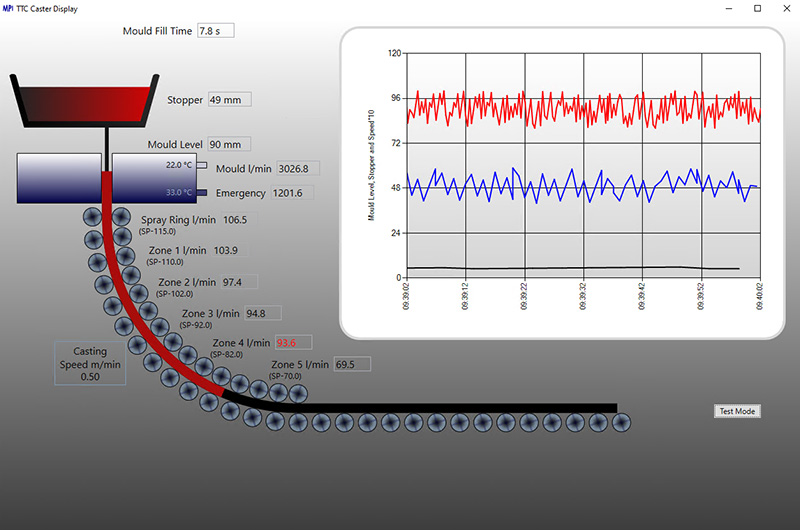 Process Data Collection and Storage
Mature industries often have disparate legacy systems where data is siloed and unobtainable. The Materials Processing Institute can provide a system to collect this data and create of a single source of information from the various instruments, sensors, and PLCs found within the foundation industries. The historical data is then visible over the company network for process, administrative and technical staff to view.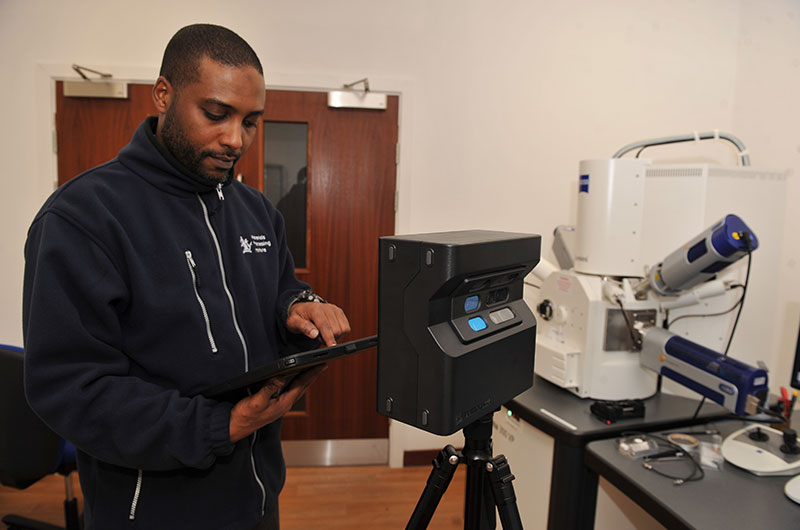 3D Scanning
The use of scanning technology to produce 3D models of industrial plants, this technology is particularly beneficial when drawings of the plant do not exist, or the plant has been modified, meaning that any original drawings are no longer accurate.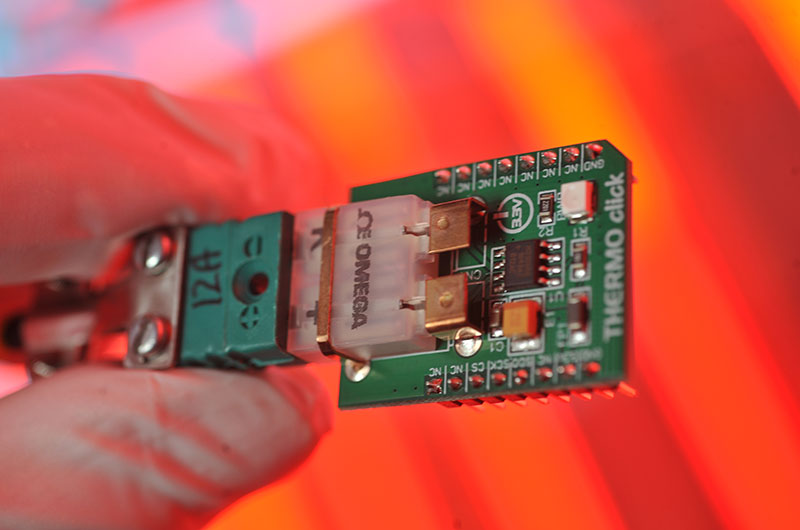 Wireless Sensor Development
Application of wireless sensor technologies within the manufacturing and process industries. The Materials Processing Institute can develop wireless sensors to operate in harsh and difficult environments where off the shelf systems would not operate. In addition, the Institute has the knowledge and experience to design the wireless network to match data transmission and range requirements.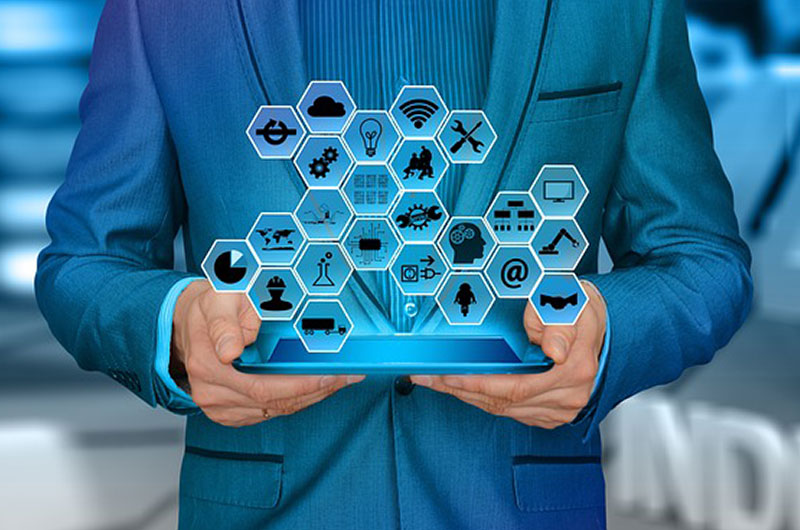 Industrial Internet of Things (IIOT) Platforms
The connection of data from multiple devices (PLCs, sensors, analytical machines, business systems and databases) into an Internet of Things (IOT) network allows data to be used by all of your systems for applications such as process visualisation & optimisation, data analytics, digital twins, machine learning, artificial intelligence (AI) and augmented reality (AR) / virtual reality (VR).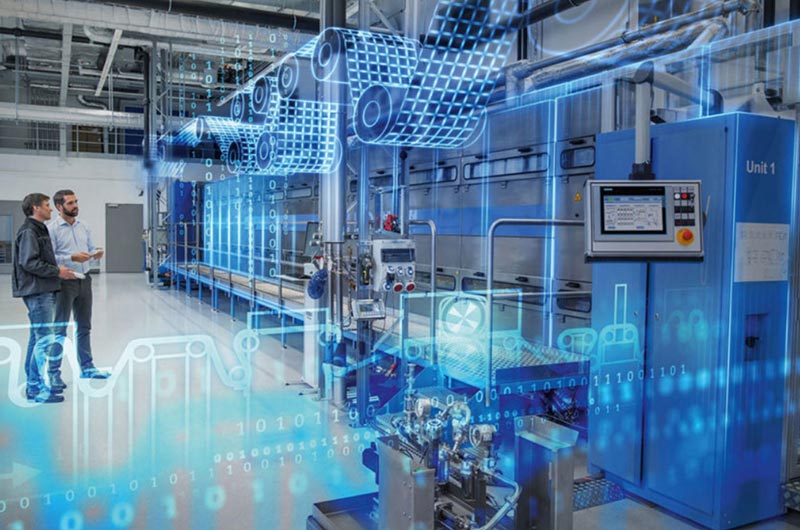 Digital Twins
The creation of a Cyber Physical System where the cyber part is a mathematical process model which is updated in real-time with data from your Internet of Things (IOT) network, allows process simulation, optimisation, scenario modelling and training to be done live.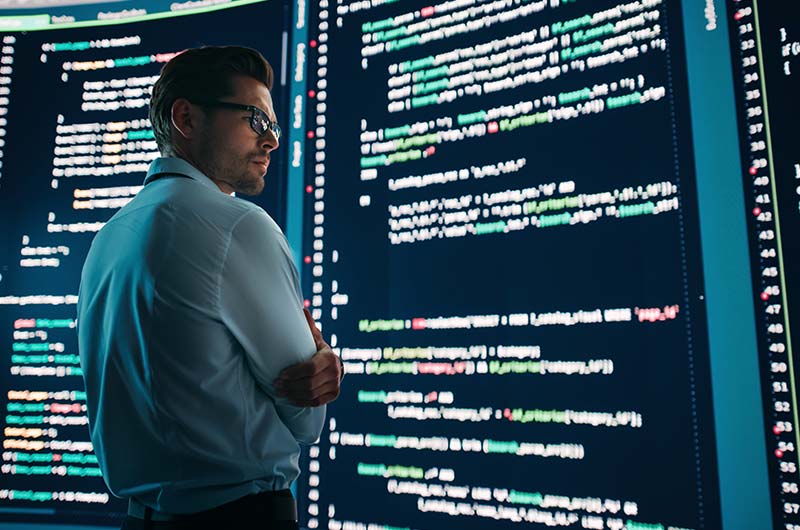 Machine Learning Models for Process Optimisation
Development of bespoke Artificial Intelligence (AI) and Machine Learning models tailored to customer's needs to support process optimisation and provide a valuable insight into hidden relationships amongst process variables. This can result in a reduction in waste and energy usage.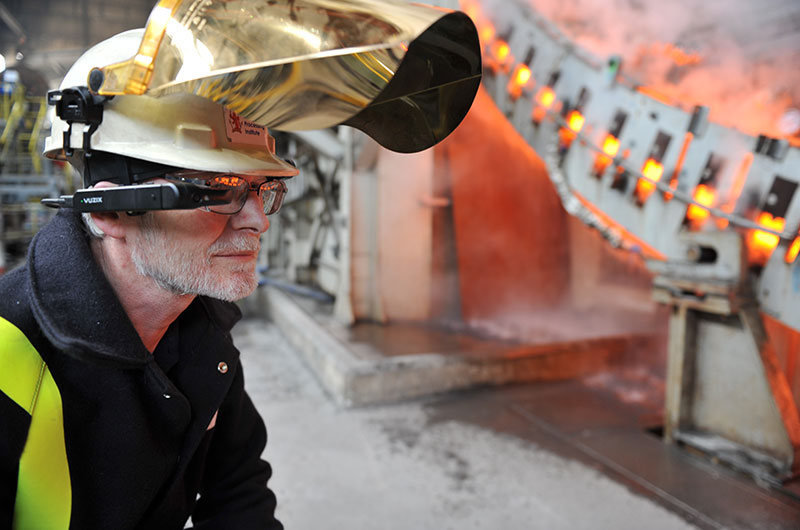 Augmented Reality and Virtual Reality
Augmented reality is used to enhance the presentation of data to operators including live process data, operating instructions and maintenance procedures. Information is delivered via wearable technology to provide hands-free experiences. Virtual reality is also being used to develop new ways of visualising complex process data.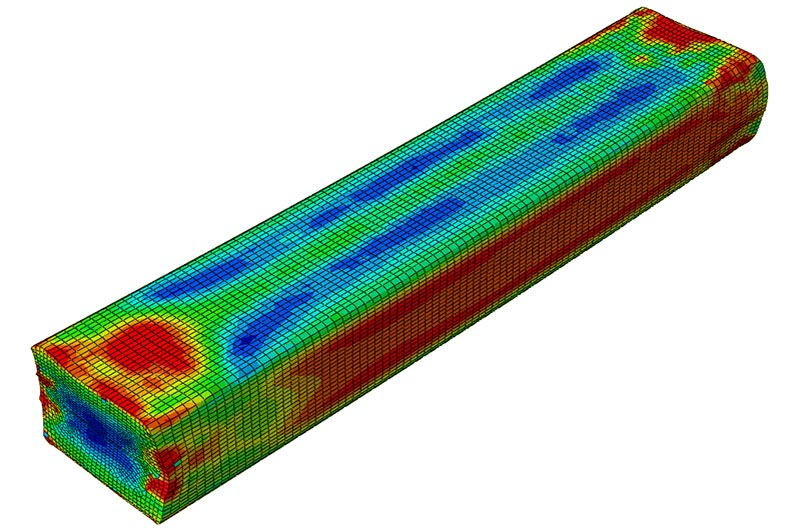 Finite Element Analysis
Expertise in Finite Element Modelling (FEM) used in applications such as structural analysis and heat transfer. Structural items can be modelled under various loading conditions. Processes such as metal forming can also be analysed to investigate effects on product or equipment under different conditions.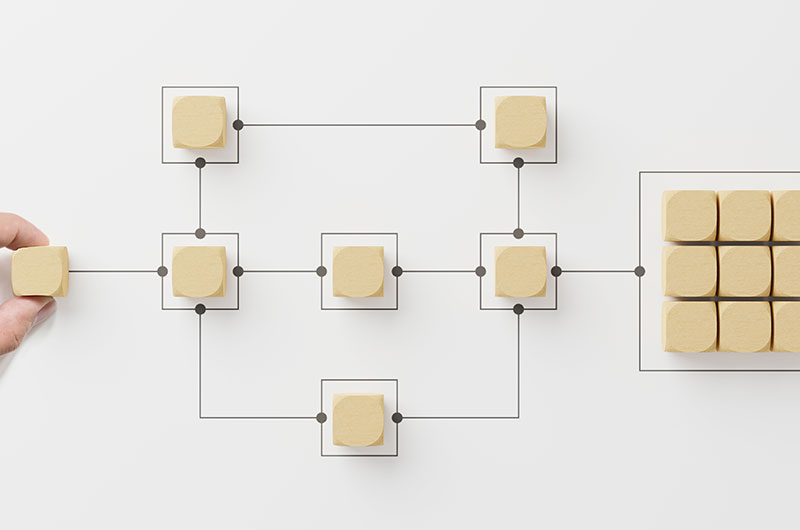 Software Engineering
All Digital Technology Group digital solutions involve software. Often this means designing and building new software to capture data, transfer it between different systems such as manufacturing and administration, store it securely in a database and present it in a form more suitable to the intended user. Good software engineering requires the careful consideration of users' specific needs, a well-thought-out design, and usable documentation – just as much as well written code.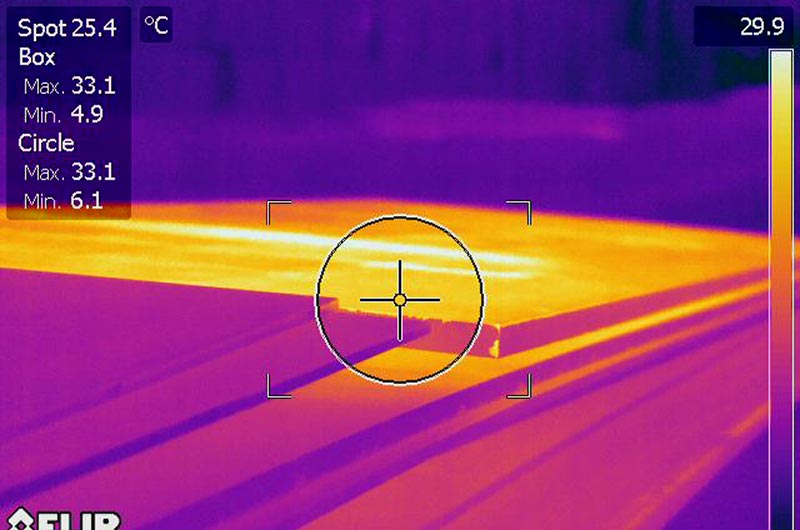 Thermal Audits of Industrial Process
Process audits through a combination of thermal imaging and using embedded thermocouples to improve thermal efficiency and save energy.
The benefits to industry in adopting digital technologies include:
Productivity
Improved productivity through a higher level of control and automation leading to an optimised process.
Safety
Improved safety through the automation of hazardous jobs and the collection of data by new smart sensors.
Environment
Improved environmental performance through optimised use of materials and energy throughout the product process and the reduction of waste and re-work.
Flexibility
Increased flexibility through a process that can easily adapt to produce different products.
Speed
Increased speed both of new product development and of getting the existing product right first time.
Quality
Improved quality of products the via sensors and Ai systems that monitor production in real time and react in case of errors.
Contact the Materials Processing Institute
Enquire about services, facilities, and expertise.