Scanning Electron Microscopy
Equipment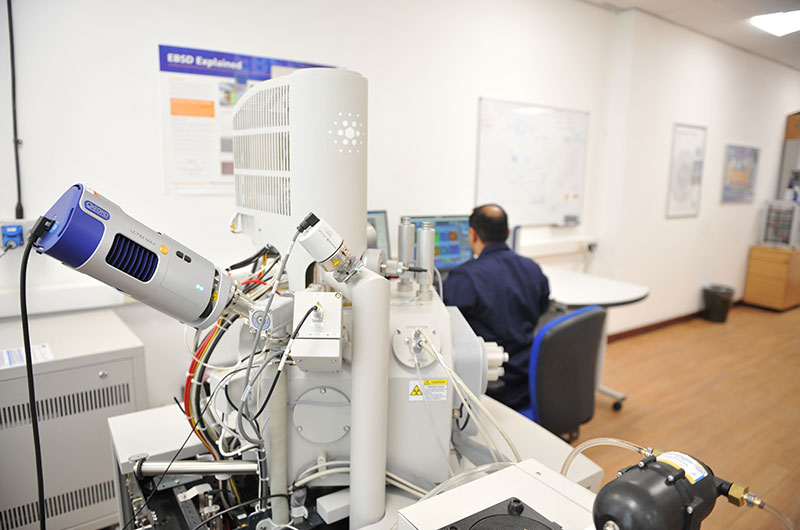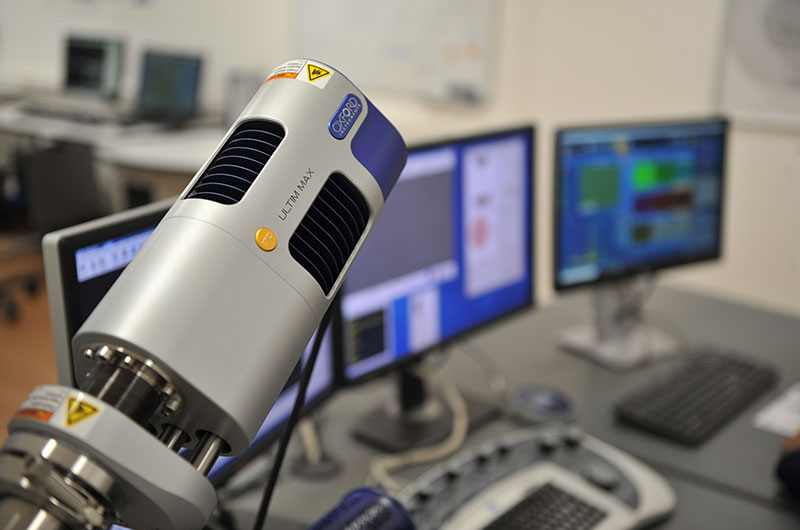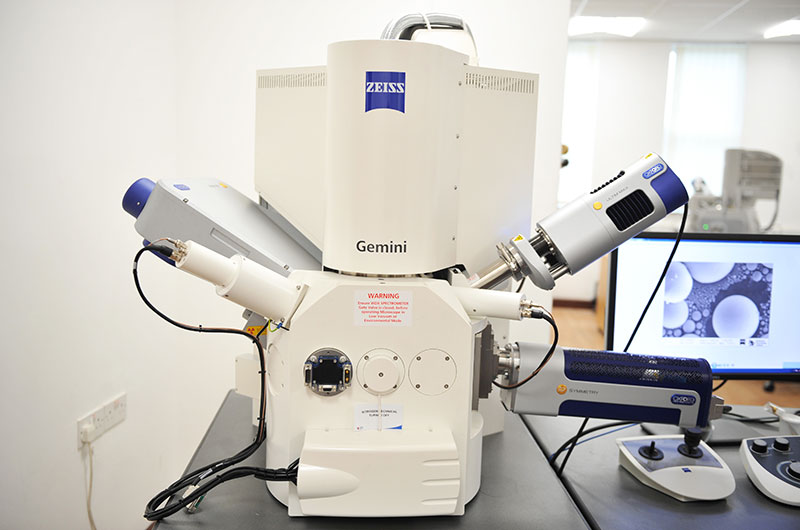 Scanning electron microscopy (SEM) is an analysis technique which obtains information about composition and topography of an object by scanning its surface to create a high-resolution image.
SEM uses a focused beam of electrons to do this. The resulting images show information about what the object is made of and its physical features. SEM has a broad range of applications, across several industries and sectors.
A suite of high resolution Field Emission Scanning Electron Microscopes (FE-SEM) are available
These scanning electron microscopes are complimented with the latest technology, including:
Wavelength Dispersive Spectroscopy (WDS) and Electron Diffraction Spectroscopy (EDS) detectors offering light element analysis
Electron Back-scatter Diffraction (EBSD) - 1400°C stage, in-situ hot tensile stage
Environmental Scanning Electron Microscopy (ESEM)
FEI Quanta 650 w/Scanning Electron Microscope
Oxford Instruments Ultimax 100 EDS detector
In-situ 1400°C stage
ESEM Mode
Applications and Capability
Microstructural analysis
Fracture analysis
Qualitative and semi-qualitative compositional analysis
In-situ analysis for microstructural transformations at elevated temperature or under strain conditions
ESEM mode for non-metallic, non-conductive or biological samples
Key Features
Field Emission Gun SEM provides high resolution, high magnification analysis even at low accelerating voltages
Light element analysis to Li detection using Wavelength Dispersive Microscopy and Electron Diffraction Spectroscopy
Electron Back-scatter Diffraction analysis
In-situ elevated temperature analysis (up to 1400°C)
Environmental Scanning Electron Microscope analysis
Equipment
Zeis Sigma 300 w/Scanning Electron Microscope
Oxford Instruments Symmetry S2 EBSD
Oxford Instruments AztecWave WDS & Ultimax 170 EDS detector
In-situ hot tensile stage (up to 1400°C)
Contact the Materials Processing Institute
Enquire about services, facilities, and expertise.