The Ashok Kumar Fellowship Scheme is run by the Materials Processing Institute, the Parliamentary Office of Science and Technology and the Institution of Chemical Engineers. Applications for the 2023/24 Fellowship open on Friday 12th May and close on Sunday 25th June.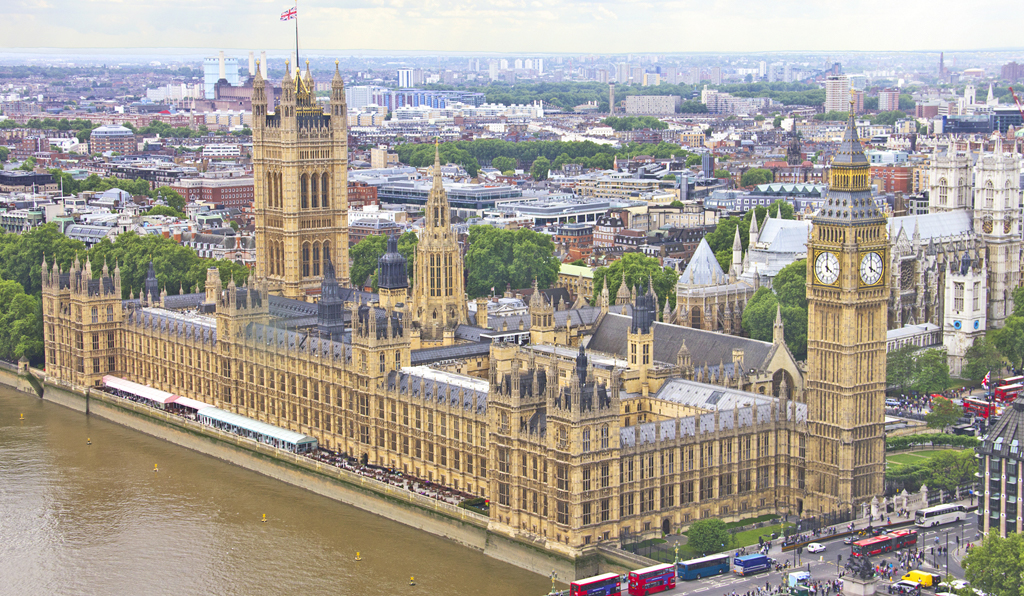 The Ashok Kumar Fellowship is open to engineers who have completed a degree at undergraduate Masters level or above, in a discipline related to chemical or process engineering, or those who have equivalent industry experience.
Who was Ashok Kumar?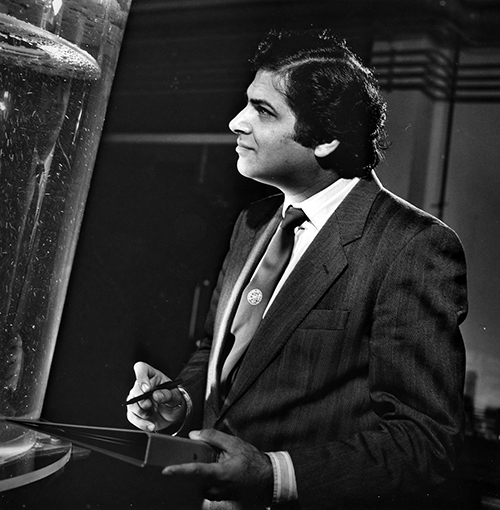 Dr Ashok Kumar was the only serving chemical engineer in UK Parliament at the time of his sudden death in March 2010. Dr Kumar had been serving as the Labour MP for Middlesbrough South and East Cleveland since 1997, his second spell in parliament, following a short period in 1991. Prior to his career in politics, Dr Kumar spent 14 years working as a research scientist for British Steel at the Teesside Technology Centre in Middlesbrough, now the Materials Processing Institute. From that background he took with him a strong conviction of the importance of industrial research and development to the UK's economy. He was also a Chartered Chemical Engineer and IChemE Fellow.
BBC Online - Ashok Kumar: Teesside's gentle, tenacious and respected pioneer
https://www.bbc.co.uk/news/uk-england-tees-58656707
About the scheme
The Ashok Kumar Fellowship Scheme is an exciting opportunity to gain real-world experience of how research evidence is communicated to decision makers. Most fellows assist POST in providing briefing material for parliamentarians on emerging science topics. Work may include:
Producing a POSTnote or POSTbrief (briefing documents to help inform the work of MPs and Peers), or contributing to a longer briefing report
Assisting a select committee with an inquiry
Supporting one of the parliamentary libraries to produce bespoke briefings for parliamentarians
Organising a seminar to inform or disseminate research
Fellows are encouraged to interact closely with people and activities in the two Houses of Parliament, including Select Committees, MPs and Peers, All-Party Parliamentary Groups and a very wide range of other parliamentary activities.
The fellowship can be carried out full-time for three months or part-time over a longer period. The Fellow may be based on the Parliamentary Estate in London, may be working remotely from home exclusively, or a combination of the two.
Successful applicants will be expected to start their fellowship between November 2023 and May 2024. The exact start date is to be agreed between the applicant, POST, and (if relevant) the applicant's EngD or PhD supervisor.
Who is eligible to apply?
The Ashok Kumar Fellowship is open to engineers who have recently completed a degree at undergraduate Masters level or above in a discipline related to chemical or process engineering, or have equivalent industry experience.
Candidates may have studied chemical engineering, process engineering, materials science, applied chemistry or a related discipline. This could include conducting a research project on a related topic. Applications will also be accepted from PhD and EngD students conducting research in a related field.
Students in the final year of their undergraduate Masters may apply, provided that they have completed their degree by the time they take up the Fellowship. Candidates who have recently graduated, must have completed their studies within the past year (running up to the application deadline).
Successful candidates will be required to complete pre-employment checks. This includes security vetting to Counter Terrorist Check (CTC) level. Candidates will normally need to have lived in the UK for 3 out of the last 5 years to be eligible for security clearance. More information about National Security Vetting is available on the UK Parliament website. All successful candidates are required to pass these checks before an offer can be confirmed.
Candidates must also be eligible to work in the UK. Some international students may have working restrictions as part of their visa that will require undertaking the Fellowship part-time. This will be discussed with all successful applicants on a case-by-case basis.
How to apply
It is important that applicants download and read the application pack before applying, as it contains more details about the nature of the work, application process, and assessment criteria.
Download the application guidance
Applicants should submit:
A completed application form.
A two-page briefing on a topic that you think would be of current interest to Parliamentarians. The topic should be outside of your immediate area of research expertise. The briefing should be completed using the briefing template and should not contain your name or any other identifying details. Please see the application pack for more information about the two-page sample briefing and some tips for writing it.
Download the sample briefing template
Funding arrangements
Successful applicants receive a £7,000 stipend to cover their three months at POST. To ensure the accessibility and diversity of the scheme, additional funding may be available for expenses (for example childcare costs) that would otherwise prevent the preferred candidate from taking up the fellowship. More details can be found in the application pack.
The Ashok Kumar Fellowship Scheme is funded by the Materials Processing Institute and IChemE.
Further Information
If you have a question that is not answered in the application pack or on the POST frequently asked questions page, please contact Lydia Harriss at POST:
Dr Lydia Harriss
Senior Physical Sciences Adviser
Parliamentary Office of Science and Technology
Phone: +44 (0)207 219 8380
Email: harrissl@parliament.uk
Previous Ashok Kumar Fellowship briefing papers
The links below take you to POSTnote briefing papers completed by fellows who have participated in the scheme.