Dr Stuart Millman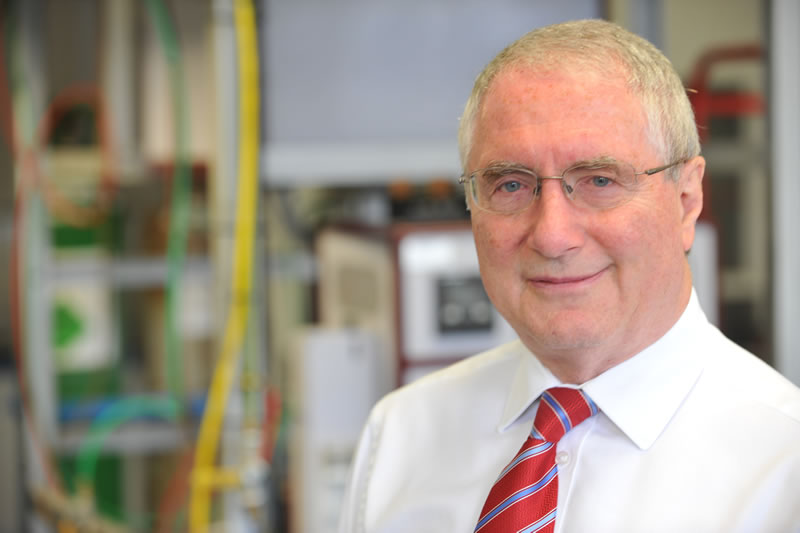 "It is a honour to have the Millman Scholarships in place to provide a support structure and mentoring programme to help future generations of materials researchers"
The programme is called the Millman Scholarships, in recognition of the outstanding career of Dr Stuart Millman, an internationally renowned industrial researcher, who retired from the Institute in 2018, after 40 years of service.
Dr Stuart Millman began his industrial research career with the British Iron and Steel Research Association (BISRA) in 1976, having graduated from Sheffield University with a PhD in process metallurgy. What followed was a career spanning more than 40 years in industrial research, characterised by an ability to spot emerging trends in new technology, before they are apparent to the wider community.
This ability enabled Stuart to be the World leading authority in wave after wave of new technologies including:
The dawn of process modelling in the 1970s, laying the foundation of the 4th Industrial Revolution of today
The development of secondary steelmaking processes to enable a step change in steel grade production, now globally standard technologies
The advance of electric arc furnace technology to enable the disruptive minimills of North America
Clean steelmaking technology for advanced steel applications in automotive and aerospace
The processing of low grade raw materials to open new materials supplies in response to the rise of China
New process concepts for the complete decarbonisation of the steelmaking process
Stuart maintained a focus on the application and commercialisation of research in industry and his achievements can be seen in new process technologies throughout the World. Stuart is a natural collaborator, having led large multinational consortia and chaired conference programmes globally.
Stuart is a past President of the Electric Steelmaker's Guild and has sat on industry research committees for the European Commission Research Fund for Coal & Steel (RFCS), where he provided expert opinion and advise on Steelmaking Processes research.
As a consequence, his reputation is far reaching, being recognised throughout Europe, North America, Australia and the Far East. He is a fellow the Institute of Materials, Minerals and Mining (IOM3) and was awarded the Thomas Medal in 2011 by IOM3, for his body of work on steelmaking research.
Stuart has co-authored two books: 'IISI study on clean steel - IISI committee on technology, 2004'; and EAF Technology: State of the Art and Future Trends - IISI committee on technology-working group on EAF Technology, 2000'.
Throughout his career, Stuart has championed the new generations of researchers, devoting time to the development of junior colleagues and the training of academics, industrialists and operational staff in industry. For many years Stuart delivered a City and Guilds programme in steelmaking.