Taking the Lead with European Collaborative Projects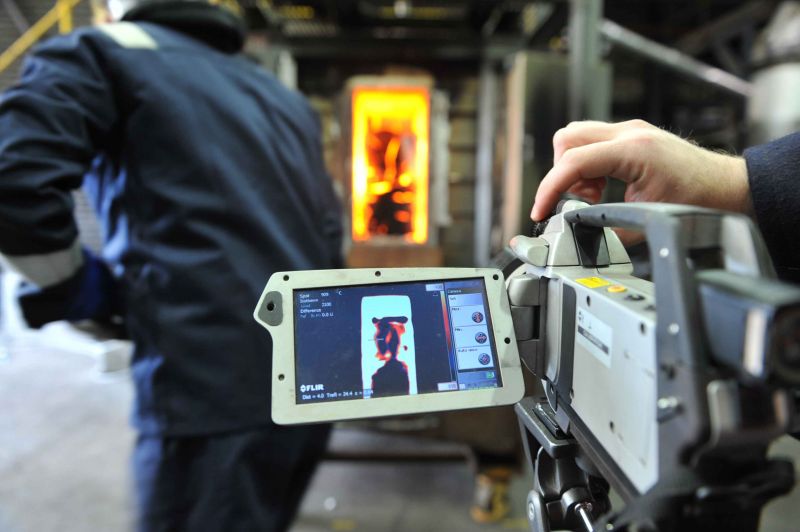 ---
The Materials Processing Institute remains very much open for future European research funded projects.
The Institute has long been, and will remain, a leader and staunch supporter of collaborative European Research and Development.
Track Record of Success
The Institute has a long and successful track record as both a participant and coordinator of European funded projects under a range of schemes including Horizon 2020, Interreg, EIT Raw Materials, and especially the European Research Fund for Coal and Steel (RFCS).
Working on Current Projects
The Institute has five new European collaborative projects starting in the current year, three of these under the RFCS, which represents and unprecedented 60% success rate on our collaborative applications.
One example being the €2.1m RFCS Real Time Cast Support Project the Institute is working on as a member in the following consortium
Voestalpine Stahl GmbH
VDEh-Betriebsforschungsinstitut GmbH
Aktiengesellschaft der Dillinger Hüttenwerke
Materials Processing Institute
Minkon Sp. z o.o.
The RFCS supports European universities, research centres and private companies with around €55 million every year for research and innovation projects in the coal and steel sectors. Projects supported by RFCS typically include production processes, application, utilisation and conversion of resources, safety at work, environmental protection, reducing CO2 emissions from coal use and steel production. The fund is managed by the European Commission.
Committed to Future Projects and Collaborations
The Institute remains fully committed to these European funded projects and to participation in future proposals despite the shadow of Brexit.
Chris McDonald, CEO of the Materials Processing Institute, said: "We have enjoyed many longstanding partnerships with leading companies and research organisations around the world."
"Our collective shared knowledge, unique research experience and expertise allows these partnerships to support new developments and improve processes across a range of industries. The Institute has enjoyed an incredibly high success rate in these projects, which demonstrates the added value that our researchers and team can deliver."
"I am looking forward to the Institute developing existing RFCS partnerships and helping to secure funding for future, crucial projects."
If your organisation needs additional resources and expertise to support RFCS bids or other projects in areas related to Advanced Materials, Low Carbon Energy or the Circular Economy, contact the Institute at enquiries@mpiuk.com
Footnote: Guidance from the UK Government for RFCS projects notes that, funding for the full duration of projects from proposals submitted and agreed in the 2019 and 2020 bidding rounds will be supported. Routes for continued participation beyond that are being actively explored. EU guidance notes that UK applicants will continue to be eligible beyond the point of a potential Brexit, although in the case of 'no deal' the funding for the UK component would no longer come from the EU.
12 June 2019