Materials Processing Institute Supports Industrial Cadets Scheme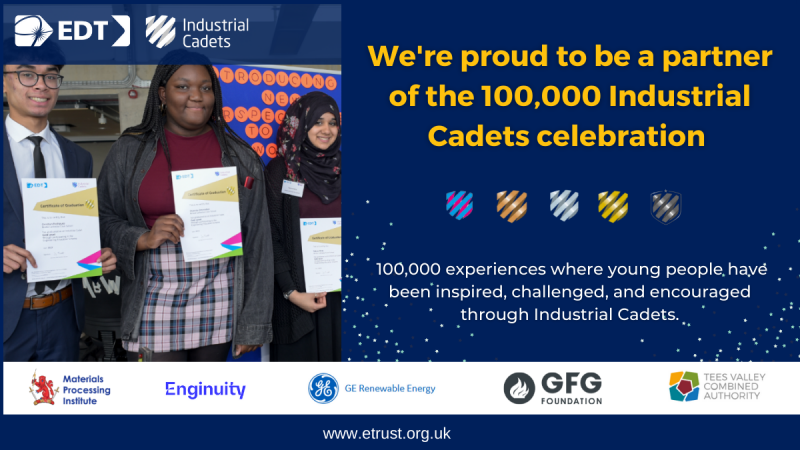 ---
The Materials Processing Institute engages with young people as part of the Industrial Cadets Scheme scheme and is proud to be a partner of the 100,000 celebration.
This year, the Industrial Cadets Scheme is celebrating the momentous milestone of 100,000 Industrial Cadets. That's 100,000 experiences where young people have been inspired, challenged, and encouraged through Industrial Cadets.
The Industrial Cadets Scheme is run by EDT, a nationwide educational charity engaging young people through STE(A)M (Science, Technology, Engineering, Arts and Mathematics) focused experience days, projects and placements. The scheme aims to promote the development of the next generation of UK's young minds. Industrial Cadets is recognised as a kite mark for schools and students seeking valuable and exciting STEM opportunities.
13 October 2021