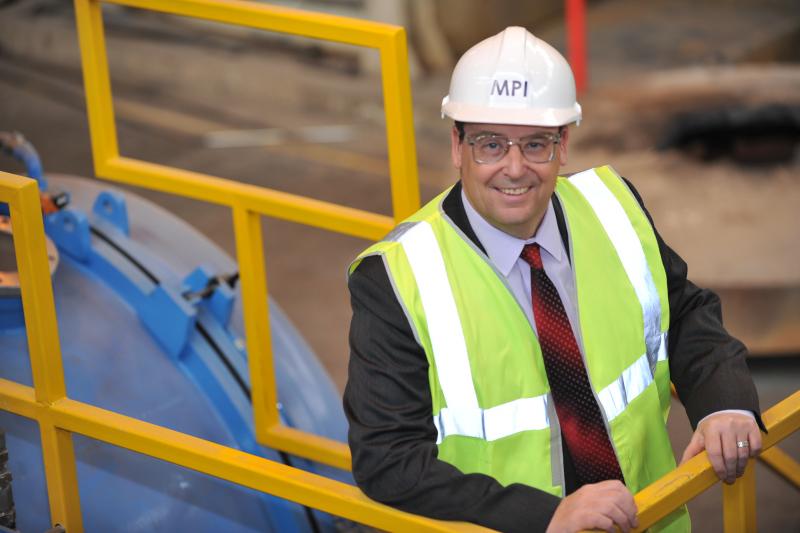 ---
With the appointment of Tony Parkinson as Strategic Account Manager, the Materials Processing Institute has strengthened its ties within the steel sector.
Tony Parkinson has joined to work with new and existing steel industry clients to manage ongoing client focussed research programmes and plan future research programmes. This includes promoting speciality metals and demonstrating how steel research expertise supports process improvements to enhance operating efficiencies.
Tony has more than 27 years' industry experience, having worked as a technical manager for the ironmaking and steelmaking sectors on integrated sites throughout the UK, and for various steel companies.
He has implemented many innovations for product diversification, process control and optimisation, as well as quality improvements, throughout his career. While working within the ironmaking field, Tony helped his plant win a National Quality Award and has also worked on implementing recycling and environmental programmes.
Tony said: "I am delighted to be starting the next stage of my career with the Materials Processing Institute. I know the Institute very well, having worked with their research teams in the past to implement research based initiatives on steel plants. I am looking forward to building on our current client relations by developing and shaping comprehensive research programmes with them.
"I possess a great deal of experience within the metallurgy sector and together with my knowledge accrued over the course of my career; I feel that my skills-set is a good fit to support the Institute's goals and ambitions."
Chris McDonald, Chief Executive of the Materials Processing Institute, said: "The future of the steel industry is going to be vital, so R&D into the sector will be crucial to help develop processes and utilise new and emerging technologies. Tony has a vast amount of experience of working in steel companies and crucially in the steel and component supply chains, which will serve the Materials Processing Institute and our clients well, as we look to develop research programmes tailored to each of our clients' specific requirements, and build-on our own innovative research into the steel sector."