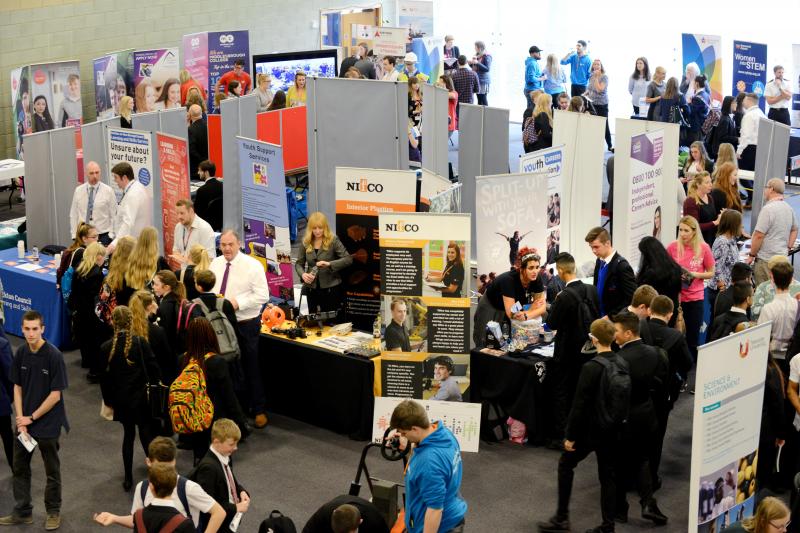 ---
The Materials Processing Institute was among 75 organisations supporting The Tees Valley Skills event which took place at Teesside University.
Now in its 6th year this event is designed to promote all the exciting careers available in the Tees Valley to younger people. Over 2000 pupils and students aged 14-18 from over 30 Tees Valley schools and colleges attended.
Hosted by Tees Valley Combined Authority, in partnership with North Yorkshire Business and Education Partnership (NYBEP), Teesside University and Tees Valley Learning Provider Network, is one of the largest events of its kind in the area.
Over 75 Exhibitors participated including local employers, colleges and other careers support organisations.  During the day, there were interactive activities for students to engage with and the event enabled students to ask questions and find out information on sectors and job roles across a broad spectrum.
Andrew Cargill, Marketing Manager at the Materials Processing Institute attended and commented, "The Tees Valley Skills event is a great opportunity for business and organisations from the region to demonstrate and show future generations the career opportunities and pathways towards careers that they can take based in the Tees Valley. It is also an opportunity for organisations like the Materials Processing Institute to work and collaborate with other organisations in the Tees Valley to offer opportunities for future generations".
video courtesy of Recognition Marketing