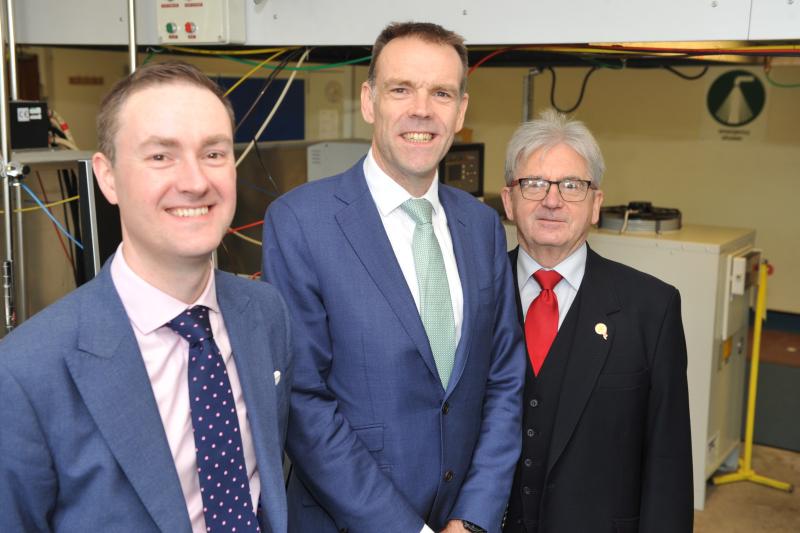 ---
PRESS RELEASE: ISSUED 22nd March 2018
The Materials Processing Institute has welcomed delegates from UK Steel as the trade association held its quarterly meeting at the leading UK research and innovation centre.
The Institute, which is also a member of UK Steel, played host to the meeting as well as offering member companies the opportunity to tour its Tees Valley campus. The Materials Processing Institute is home to state-of-the-art research and development facilities, which support the global steel industry with product and process innovations.
The quarterly meeting brings together members from across the UK's leading steel companies, including Tata Steel UK, British Steel, Liberty Speciality Steels and Celsa UK, to review and discuss the outlook of the steel industry. It also gives members the opportunity to discuss the industry and opportunities to work together and influence policymakers for the wider industry benefit.
Gareth Stace, Director of UK Steel, said: "The steel industry in the UK remains focused on promoting skills, productivity and growth, as well as delivering cost competitiveness and world-class innovation. Seeing the first-class research and development facilities at the Materials Processing Institute is proof that we have the expertise in the UK to continue to lead the world in steel developments, particularly as the drive to decarbonisation takes pace."
The Materials Processing Institute is a research and innovation centre serving organisations that work in advanced materials, low carbon energy and the circular economy. It is recognised as a leading centre for the global steel industry, delivering research and innovation projects, consultancy and training.
Chris McDonald, CEO, Materials Processing Institute said, "The Institute is the only UK steel research centre with a track record of R&D going back over 70 years. We have grown to become the leading organisation in steel in managing the process of bringing innovation to commercialisation, and are proud of our strong relationships with UK Steel and its members.
"We were delighted to welcome so many of the key UK steel manufacturers to our research campus and to be given the opportunity to demonstrate how we are focused on supporting them to remain at the forefront of developments, for the wider benefit of the industry.