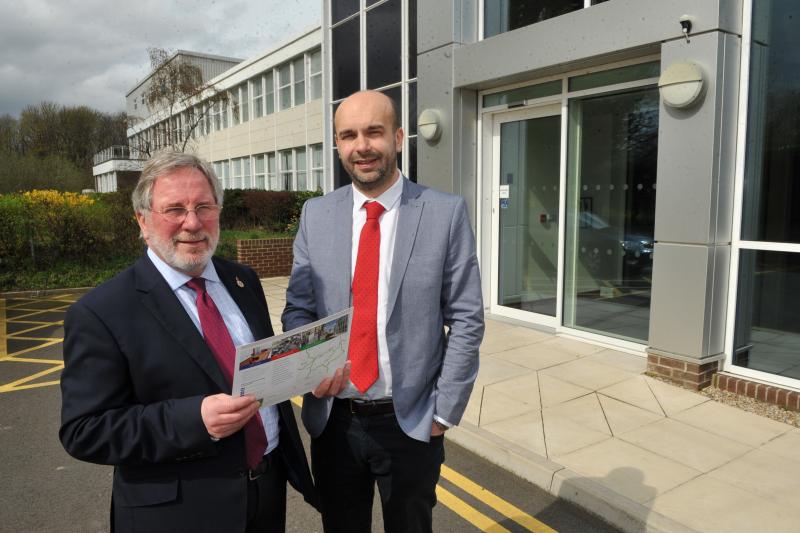 ---
PRESS RELEASE: ISSUED 23 April 2018
The Materials Processing Institute is to support the North East's ambitious small businesses, following the development of fully-functional units at its Tees Valley campus.
The Middlesbrough-based research and innovation centre is letting a range of 100-5,000 sq.ft units, including office, workshop, state-of-the-art laboratory space and scale up faciilities, to SMEs in the region.
The facilities offer business support services through the Institute's SME Technology Centre, as well as access to meeting and conference rooms, ample, free parking, a technical library, a restaurant and gym for employees.
The Materials Processing Institute is recognised globally for delivering research and innovation projects and its SME Technology Centre provides open access technical and commercial support to businesses, from pre-starts to SMEs, across all sectors looking to develop, commercialise and improve technology.
Connect Property North East has been engaged by the Institute to market the units.
Paul Taylor, SME Programme Manager at the Materials Processing Institute, said: "Our Tees Valley campus is an internationally recognised centre of research and innovation, with state-of-the-art facilities and support from experienced professionals, which SMEs operating from the Institute can draw upon. The space has been tailored to suit companies from a range of industries, whether they require specialist equipment and technology in our workshops and laboratories, or office space to operate from.
"The Institute's SME Technology Centre has grown significantly over the last six months and we are expecting to extend our services through a continued programme of business growth and start-up support services. We are looking forward to accommodating some of the North East and Tees Valley's up and coming small businesses, and helping them realise their growth ambitions."
Jonathan Simpson, Director of Connect Property North East, added: "We are delighted to have been engaged by Paul Taylor and his team to market such a high profile facility. The Institute offers high specification, office, laboratory and workshop space with the unique bolt on of both commercial and technical support, which is something that isn't generally associated with more conventional commercial property."