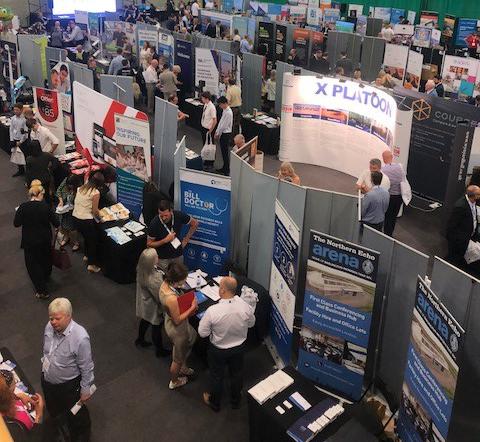 ---
The Materials Processing Institute was delighted to be involved in the 7th annual Tees Valley Business Summit held at Teesside University.
The gathering of businesses from across the region has proven to be a popular fixture in the region's event calendar, with more than 100 exhibitors showcasing their services at this year's Summit. It is the ideal platform for like-minded businesses to network and meet new people, which can often lead to forging partnerships with new clients.
The Institute is committed to supporting the region's small business community and thriving up and coming companies through the Institutes SME Technology Centre.
The Centre is able to deliver open access technical and commercial support to businesses from across all sectors ranging from product development and IP support to marketing and networking.
The Institute is also heavily involved in crucial initiatives such as the Innovate Tees Valley and Tees Valley Business Compass Start Up programmes. These have supported small businesses in their early stages and it is always exciting to see the development of companies that have utilised the services and support from the programmes.
The Institutes Eston Road campus is also home to a number of SMEs operating from site, and the Institute is set to welcome further tenants, who are looking to take advantage of its expertise, office space and technology.
Furthermore, the Institutes CEO, Chris McDonald, has undertaken a significant role with the Federation of Small Businesses (FSB) as its Policy Chair for Innovation and Enterprise, which has continued to strengthen the Institutes ties with the small business community and the level of support that the Institute can provide.
Attending events like the Tees Valley Business Summit is crucial in the development of start-ups and small businesses as they provide valuable networking opportunities and access to a host of companies within the region that could benefit from your services.
This year's event was a great success and it was good for the Institutes team to reconnect with familiar faces and meet new people from some of the region's up and coming companies.
The Materials Processing Institute looks forward to continuing its support of SMEs through the Institutes range of services at the SME Technology Centre, as well as through Chris' role with the FSB, while also attending future networking events.