Chris McDonald, the Chief Executive Officer of Material Processing Institute visits and lectures at Wuhan University of Science and Technology, China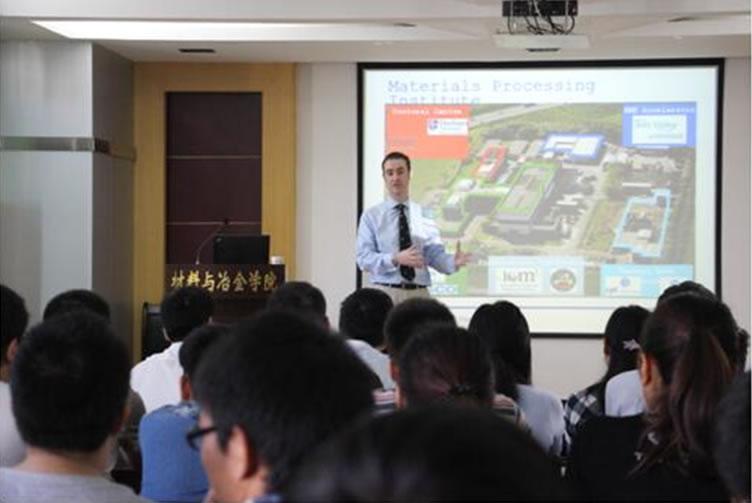 ---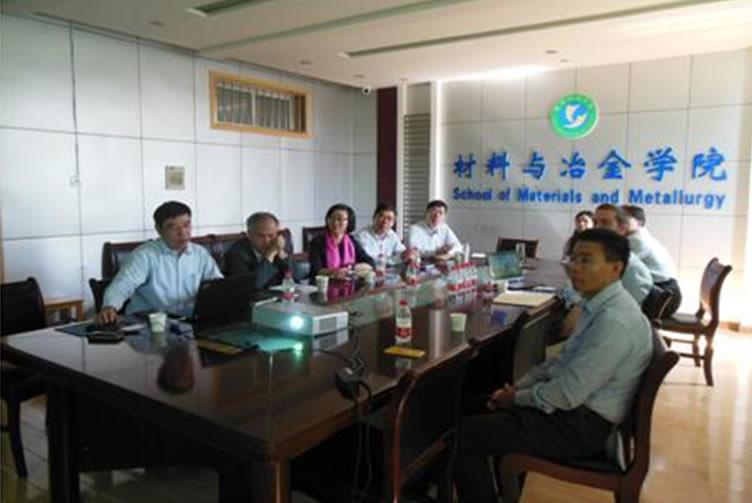 ---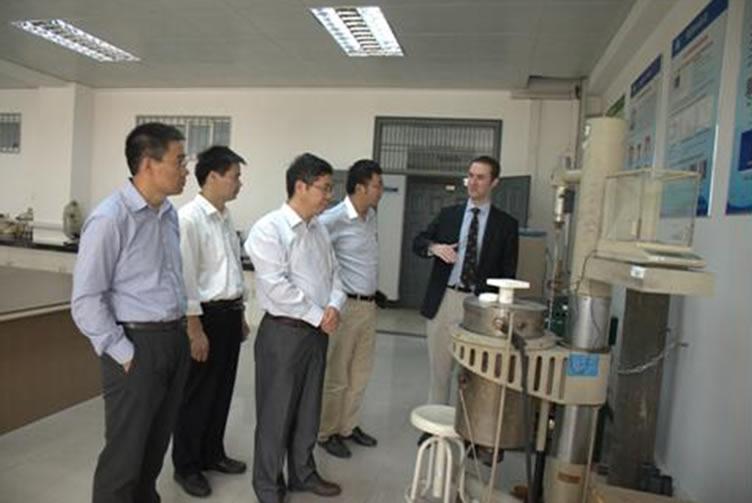 ---
School of Materials and Metallurgy, Wuhan University of Science and Technology, China
Posted by: Administrator; News Source: Materials and Metallurgy, Published: 2015-10-21 15:43:14
---
[Correspondent: Mingjie Dai] In the morning of 20 October 2015, Chris McDonald, the Chief Executive Officer of Materials Processing Institute of UK visited our university (Wuhan University of Science and Technology (WUST) China) and gave a lecture entitled "Steel Continuous Casting Technology - Facing Future Challenges" in a symposium held in the 6560 Lecture Hall in the School of Materials and Metallurgy. Jing Liu, the Vice-Chancellor of the University and Professor, Yawei Li, the Dean and Professor and Huazhi Gu, the Deputy Dean and Professor of the School of Materials and Metallurgy and more than one hundred students attended the symposium. The symposium was chaired by Yunjie Bi, a Distinguished Professor of WUST.
After the symposium, more than 10 professors and experts, leaders of schools and colleges joined a discussion with Chris McDonald. Jing Liu, the Vice-Chancellor and Yawei Li, the Dean of the schools of Materials and Metallurgy introduced the University and the school respectively. The two sides have had a detailed and deep discussions regarding academic exchanges and cooperation, personnel training and interactive communication. Both the University and Materials Processing Institute have reached a preliminary intention to send young faculty and doctoral students to the UK for short term study and visits as scholarships.
Before the symposium, accompanied by Professor and the Exacutive Dean Huazhi Gu, Deputy Dean and Professor Changgui Cheng and Professor Yunjie Bi, Chris McDonald toured the Laboratory of Refractories and Metallurgy that co-funded by the Ministry of Education of China and the Province and the Laboratory of the Ministry of Education for Iron and Steel Metallurgy and Resources Utilization that co-funded by the Ministry of Education and the Province. They introduced scientific researchers and laboratory facilities in the school to Chris McDonald
Chris McDonald graduated from Cambridge University, is a board member of the British Iron and Steel Association and a fellow of the British Academy of Chemical and the Materials Academy. He is an advisor in several British universities, including Warwick University, Oxford University, Durham University and Sheffield University. Chris McDonald has long been engaged in new materials, processing technology and energy research and other aspects focusing on challenging processes, especially those involving high temperature, harsh environments and high grade materials manufacturing processes, to provide the whole process of research and solutions from raw materials, processing, to the final product. Chris McDonald is currently the Chief Executive Officer of the Materials Processing Institute in the UK. He has worked in different technology and senior management positions in research and development centres for iron and steel, manufacturing and the business field.
Read Chinese version of this article (note, this link will take you to the original publication's website)
27 October 2015