MATERIALS PROCESSING INSTITUTE TO BECOME A PARTNER ON GROUND- BREAKING £35m BRITISH MANUFACTURING PROJECT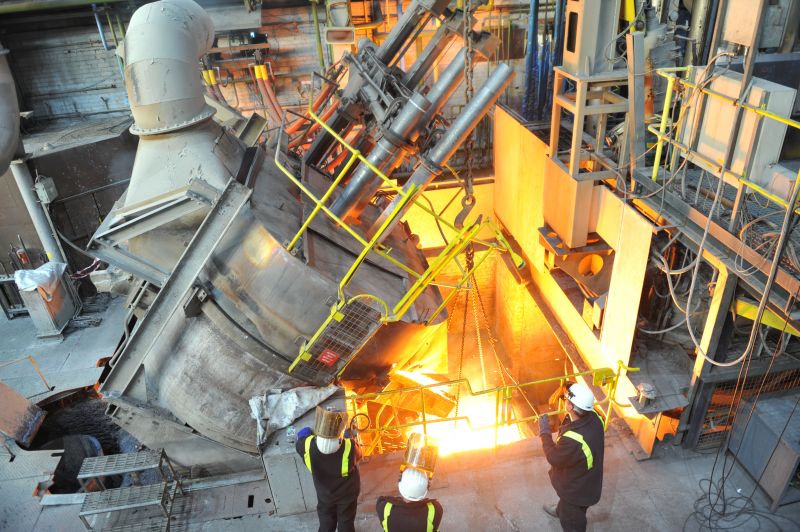 ---
The Institute has become a partner of the SUSTAIN manufacturing hub, which is one of three £10m research hubs funded by the Engineering and Physical Sciences Research Council (EPSRC), which is part of UK Research and Innovation (UKRI). Its aim is to generate £35m in projects over a seven-year period.
SUSTAIN, based at Swansea University, has been co-created by the five major UK steel producers (Tata, Liberty, British Steel, Celsa, and Sheffield Forgemasters) along with Swansea, Warwick and Sheffield universities and other supporting partners, including the Materials Processing Institute.
The aim of SUSTAIN is to generate £35m in projects over a seven-year period, of which EPSRC is providing £10m of funding support.
The hub aims to provide academic leadership in sustainable steel innovation, influence policy, work with existing hubs and speed the implementation of research findings through to manufacture.
The Materials Processing Institute will sit on the Advisory Board for SUSTAIN and use its expertise in process control, energy and yield optimisation, pilot development and up-scaling to help implement the research ideas and support their translation into industry-ready solutions.
The Institute is a research and innovation centre serving organisations that work in advanced materials, low carbon energy and the circular economy.
The two other hubs that will be created as part of the project, include the Future Biomanufacturing Research Hub (FBRH) in Manchester and the Future Electrical Machines Manufacturing Hub in Sheffield, which will focus on bio-based manufacturing in pharmaceuticals and aerospace, energy, high value automotive and premium consumer sectors, respectively.
The hubs will pioneer new practices to ensure these established manufacturing sectors can meet evolving industry need, seize new opportunities and tackle key issues such as sustainability and productivity. They will also help link major industry players, including Tata Steel, Siemens and Rolls-Royce to world-class research teams.
Their addition takes the total number of Manufacturing Hubs to 13 across the UK, building comprehensive research support for the Government's Industrial Strategy.
Industry Minister Richard Harrington said: "This investment brings together world-class researchers and leading manufacturing firms to help revolutionise how key industries like steel operate in the future. These developments will help us build a smarter, greener and more efficient manufacturing sector in the UK which is a key part of our modern Industrial Strategy to harness the opportunities of clean growth creating more high-skilled jobs.
"We are determined to ensure the UK sets the global best standard for making our energy intensive industries competitive in the new clean economy."
Professor Lynn Gladden, EPSRC's Executive Chair, said: "There's a real need to mesh fundamental research with our manufacturing industries. By doing so we can ensure that research is relevant to industrial need but also that UK businesses can be in touch with the latest developments in their fields. These three new Manufacturing Hubs cover industries that are important to the UK's future capacity to make products sustainably and improve the country's prosperity."
Chris McDonald, CEO of the Materials Processing Institute, said: "Innovation diffusion has long been a key area that needed attention and this investment will create and strengthen links between industry and world leading researchers. We have enjoyed many research partnerships with global manufacturers, and our involvement in this project will enhance our relations across industry, while supporting crucial advancements in UK manufacturing.
"Our expertise across process control, pilot development and up-scaling research will support SUSTAIN and the wider project immensely, and we are delighted to be involved as one of the partner organisations."
12 February 2019