Materials Processing Institute Strengthens its Commercial Team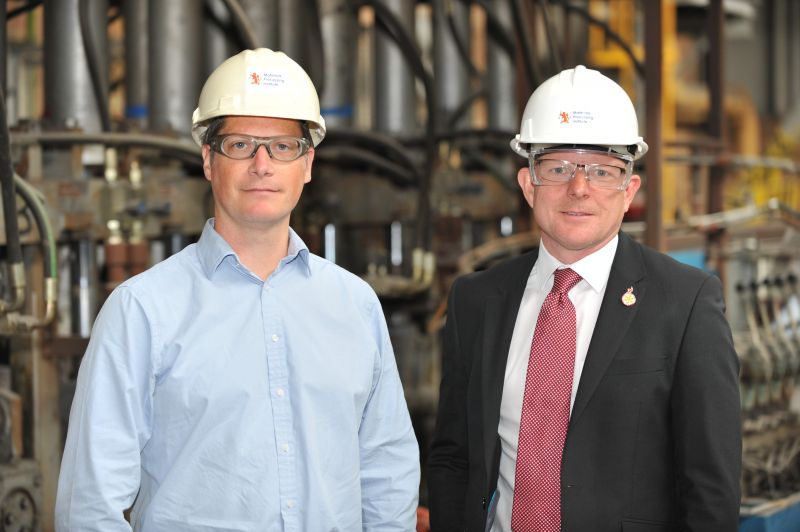 ---
Leading UK steel and materials research and innovation centre, the Materials Processing Institute, has strengthened its commercial team as it expands it support to the steel industry.
The Institute has appointed Dr David Egner and promoted Andy Richardson to Strategic Account Manager roles for its client partners.
The Institute manages a portfolio of projects for several global steel organisations, with the objective of maximising the financial return on research investment and minimising the associated technology risks. These research partnerships are long-term relationships with the Institute, which delivers an agreed programme of research and innovation projects for each client.
David and Andy will be responsible for the management of the research programmes and driving forward the strategic direction of technology, production and process developments for steel industry clients.
David possesses extensive steel industry experience including technical and product development expertise in the areas of wire rod, rail and special profiles. Andy has been working in the steel industry for 21 years, providing research services.
Anders Jersby, Director, Commercial, at the Materials Processing Institute, said: "The appointments of David and Andy will substantially add to the Institute's capabilities, enhance our service offerings and further demonstrates our commitment to deliver value to our strategic partners and new clients alike. I am confident that both of our new colleagues will make significant contributions to our clients and I am delighted to welcome them to the Commercial team."
14 May 2019