New Demonstrator Space and expertise available to support businesses with the commercialisation of technology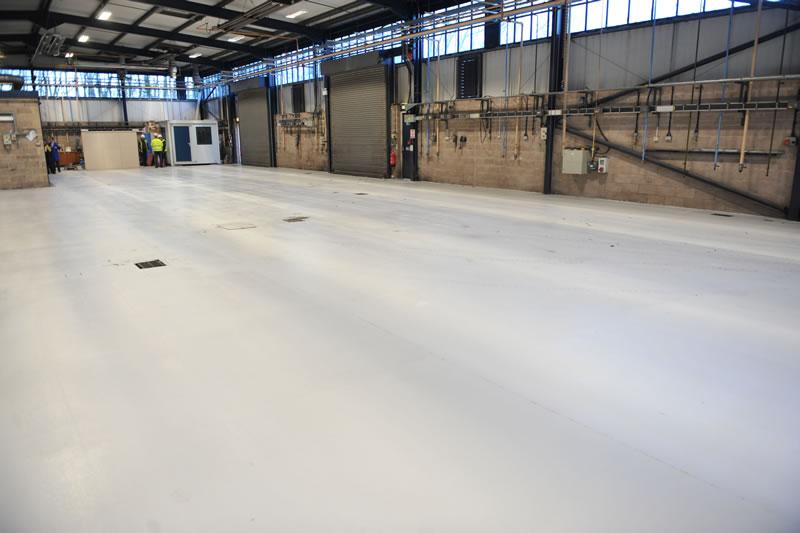 ---
The SME Technology Centre has been set up to help businesses by supporting them to develop, commercialise and improve technology. This support includes on-site pilot plant, scale up and demonstrator facilities enabling businesses to test, develop and demonstrate new technologies without the risks associated with full scale production.
As part of this, the Demonstrator Space upgrade is now complete, creating easy to access space where clients can set up technologies and processes they are developing in a safe, secure and controlled environment.
The Demonstrator Space covers 600sq.m, divided in to fully serviced bays with each having access to:
Electricity 32A 400 volt 3phase and neutral with the capability to access larger supplies
Local power outlets at 400, 230 and 110 volts,
Water (Mains pressure)
Compressed air, propane, natural gas and nitrogen
Other features of the Demonstrator Space includes:
Lifting beam combined with hoist and 1 tonne overhead crane
3 roller shutter doors (4m wide x 5m high)
Full LED lighting
Individually controlled roof mounted radiant heaters
Adjacent loading bay area
Full bay alarmed security CCTV in operation
Adjacent car park
The Institute's team of experienced scientists, engineers and technicians are available to work with clients, providing analysis, advice and support as products and processes progress from an initial concept to full scale commercialistion.

The SME Technology Centre includes developments financed by Tees Valley Unlimited and Growth Deals through the Local Growth Fund.
14 December 2015