Chief Executive of the Materials Processing Institute shortlisted for top business award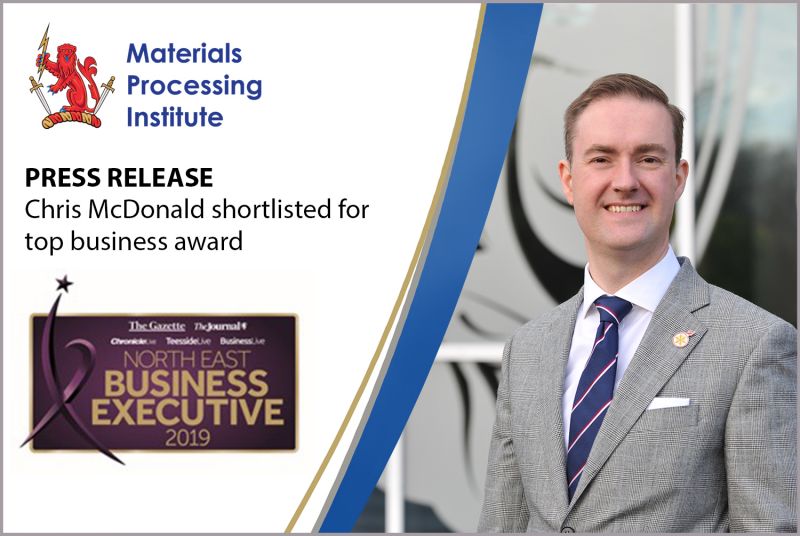 ---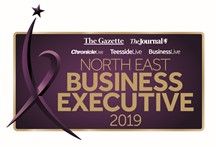 ---
PRESS RELEASE ISSUED 8/10/19
Chris McDonald, the Chief Executive of the Materials Processing Institute, has been shortlisted for the Teesside Business Executive of the Year Award.
The category is part of the North East Business Executive Awards 2019, designed to celebrate the very best of the region's talented and dynamic business leaders. The event, one of the biggest in the North East's business calendar, is run by The Journal and The Gazette.
Chris set up the Materials Processing Institute in 2014, saving 70 high technology jobs in the region. He founded the Institute on strong societal and ethical lines, with employee participation at board level and a commitment to support the local community.
Chris is widely recognised as an advocate for the wider region, including speaking up for the North East in Westminster.
He is a member of the CBI Regional Council and Chair of the UK Metals Council and a a strong voice for small business, having set up an SME Technology Centre at the Institute in 2015 that has helped generate more than £11m worth of investment in Tees Valley, including £5m of public sector funding, assisted more than 140 companies in the region, supported the creation of over 50 jobs across the region and contributed to 54 European Regional Development Fund (ERDF) outputs, through the Innovate Tees Valley (26) and Business Compass Start-up (26) programmes.
He is the national policy chair for Innovation & Enterprise for the Federation of Small Businesses.
Under Chris's direction, the Materials Processing Institute carries out industrial research and innovation in advanced materials, low carbon energy and the circular economy. Chris and his colleagues are focussed on tackling the big societal challenges of climate change and the 4th industrial revolution.
Chris said: "I am surprised and honoured to be shortlisted in a category full of outstanding and worthy candidates, which reflects the region's continuing spirit of entrepreneurship, innovation and determination to succeed.
"Businesses across the region support many thousands of jobs and our work here at the Institute encourages the development of new businesses, new industrial processes and new products, for a sustainable future."
The winners will be announced at the awards ceremony on 13 November at the Boiler Shop, Newcastle.
8 October 2019