Mark Allan to give Hydrogen in the Metals Sector - CIE Lecture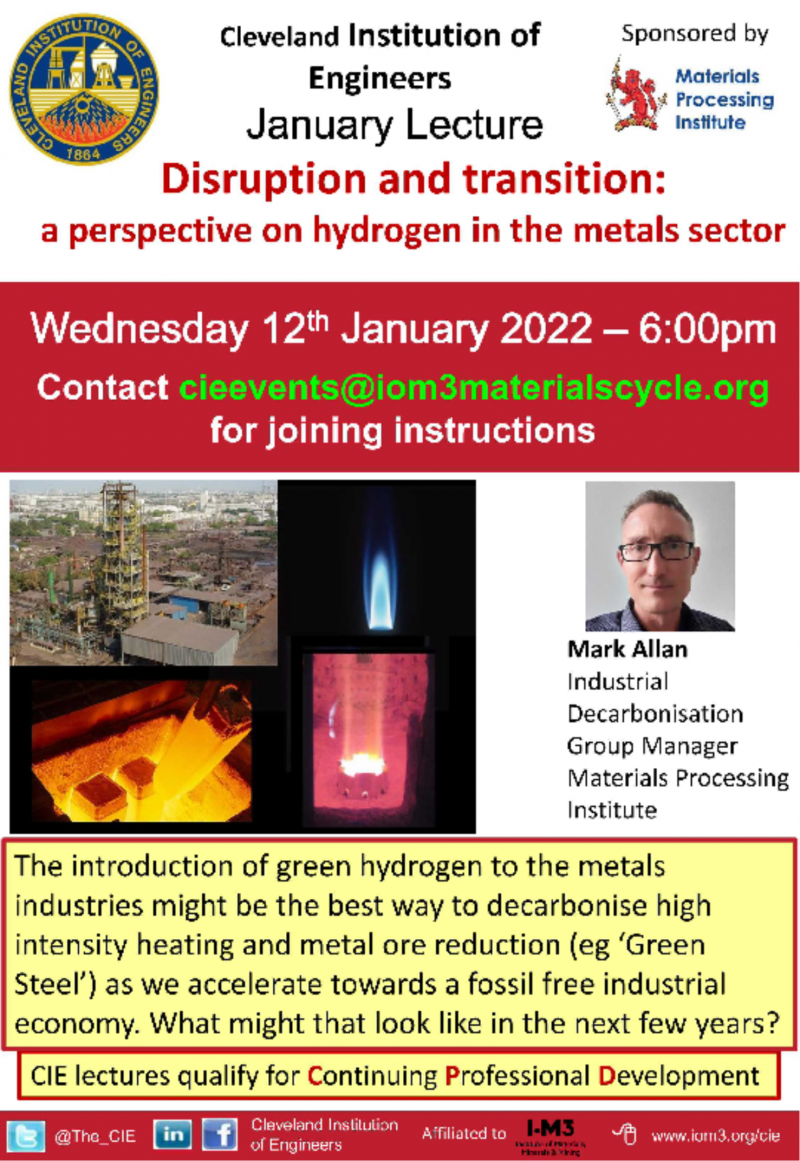 ---
Mark Allan, Industrial Decarbonisation Group Manager at the Materials Processing Institute will deliver the January CIE lecture. The title of the talk is
Disruption and transition: a perspective on hydrogen in the metals sector
Mark leads the Institute's decarbonisation strategy and in this lecture will give a perspective on how the introduction of green hydrogen to the metals industries might be the best way to decarbonise high intensity heating and metal ore reduction (eg 'Green Steel') as we accelerate towards a fossil free industrial economy and what might that look like in the next few years.
Event Format: ONLINE
Date: Wednesday 12th January
Time: 6:00pm
To join this event follow
https://clevelandinstitutionofengineers.my.webex.com/webappng/sites/clevelandinstitutionofengineers.my/meeting/download/c7207ac38c24453dafcb65cdd2872bc6?siteurl=clevelandinstitutionofengineers.my&MTID=m34119e11db684b5b7b2e5d2c2a7b30bf

The CIE are also calling for entries to our heat of the Young Persons' Lecture Competition, which will be held on Wednesday 2 March at 2pm. Please contact Sue Parker at cieevents@iom3materialscycle.org if you wish to take part.

11 January 2022