Principal Researcher to present energy efficiency tool at Sustainable Industrial Manufacturing Conference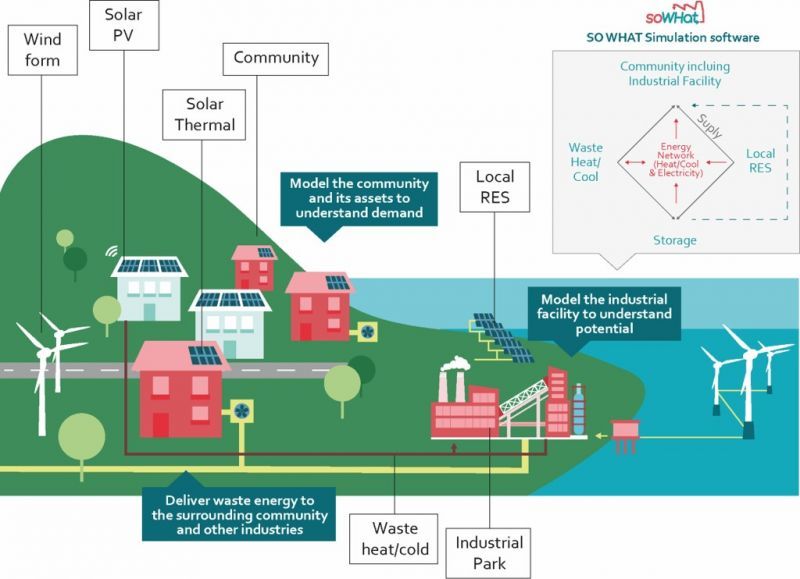 ---

---
Oliver Milling, a Principal Researcher at the Materials Processing Institute, is presenting the So What project tool at the Sustainable Industrial Manufacturing Conference in Brussels on Tuesday 28th June. The Materials Processing Institute is a partner in this European Union Horizon 2020 research and innovation project.
The So What project aims to develop and demonstrate an integrated software which will support industries and energy utilities in selecting, simulating and comparing alternative Waste Heat and Waste Cold (WH/C) exploitation technologies that could cost-effectively balance the local forecasted H&C demand also via renewable energy sources (RES) integration.
The presentation will be part of the Industrial Waste Heat session looking at how waste heat recovery, storage, upgrading and heat to power conversion could increase the efficiency of industrial processes, cut CO2 emissions and lower operating costs for greater competitiveness.
More information and registration - https://sustainableindustrialmanufacturing.com/europe/sessions/industrial-waste-heat-wasted-opportunity-to-added-value-europe-1656430200
So What Project information - https://www.mpiuk.com/research-project-so-what.htm
24 June 2022