Diana Mehta Appointed To Lead Circular Economy Group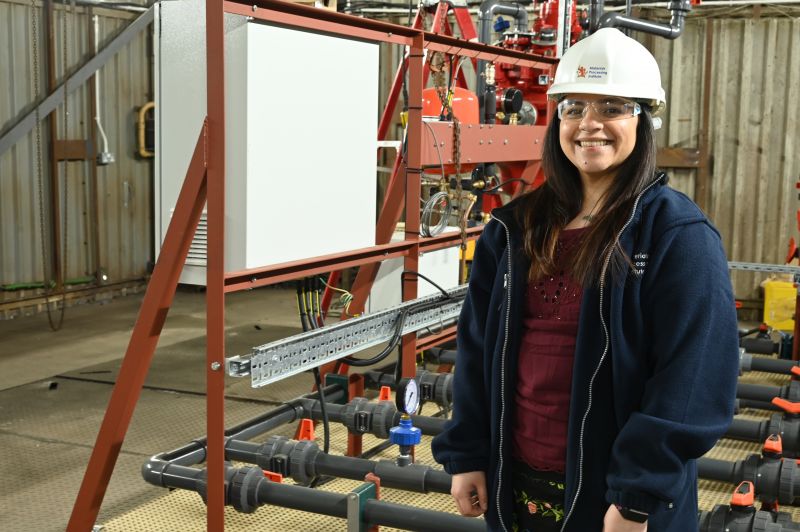 ---
Press Release Issued 13/03/2023
The Materials Processing Institute has appointed Diana Mehta as Group Manager for the Circular Economy.
She joins the Teesside-based Institute from former start-up Britishvolt where she was a Principal Scientist, leading an 11-strong research, innovation and materials team, focusing on battery technology for applications in electric vehicles.
As Group Manager for the Circular Economy, Diana will lead the development of innovations that maximise resource efficiency through manufacturing and process optimisation.
The Group focuses on extracting value from waste, identifying technologies and recovering materials that reduce resource consumption, while also reducing waste generation. It currently works with a range of partners to develop, pilot, and commercialise technologies and processes that support the development of a circular economy.
She gained a PhD in Chemistry at Loughborough University, where she developed, led, and completed research into introducing hydrogen for energy grid decarbonisation. In 2019 she was named as runner-up Female Engineer of the Year by the Women's Engineering Society.
Prior to joining Blyth-based Britishvolt, where she undertook numerous projects including raw material selection, material development and cell manufacturing, she was Senior Scientist, Battery Materials, at Billingham-based Johnson Matthey, where she led the scale-up of new battery material products.
Diana Mehta said: "I look forward to using my experience in scientific research, the development of low carbon technologies and leading projects from conception in the laboratory through to scale-up to support and implement the Institute's strategy within the field of circular economy.
"This is a vital area for the UK as the government seeks to cut carbon emissions in order to achieve its 2050 Net Zero target by transforming and decarbonising industry, which not only helps futureproof it, but will allow this country to move away from its reliance on imports."
Chris McDonald, the Institute's Chief Executive Officer, said: "Diana has a proven track record in research, innovation, and collaboration with supply chain partners, whilst displaying qualities as a leader with entrepreneurial acumen. As such, she will play a pivotal role in overcoming the challenges in the circular economy to achieving zero waste."
ENDS
In The News...
https://www.businessnewsnortheast.co.uk/materials-process-institute-announces-key-appointment/

https://network.neechamber.co.uk/member-news/diana-mehta-appointed-to-lead-circular-economy-group/

https://www.nepic.co.uk/blog/memberposts/diana-mehta-appointed-to-lead-circular-economy-group/

13 March 2023