Experimental Rolling Mill trials are a success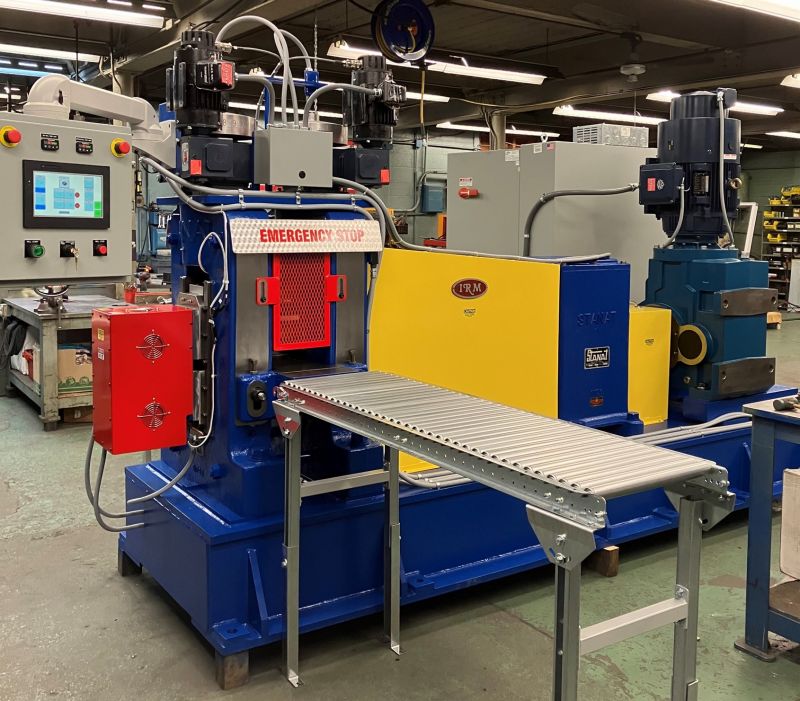 ---
---

---
The Materials Processing Institute is installing an experimental rolling mill which will be a key piece of equipment in our Advanced Materials Development Centre.
This rolling mill is being supplied by International Rolling Mills based in the USA. Paul Kitson, the Institute's Chief Engineer, Research, has recently visited their production facility in Rhode Island to witness the latest in a series of factory acceptance tests.
This phase of testing has included a demonstration of how the rolling mill operates along with testing of the functionality of the HMI (Human Machine Interface), and all the emergency stops and procedures.
The mill includes the facility to heat the work rolls. All data associated with the rolling process is recoded and stored in a dedicated database from the units PLC. The mill will also be linked to the Institutes data storage facility to enable tracking of material from melting through to rolling.
The experimental rolling mill will be shipped for installation at the Materials Processing Institute in June.
For more information or to request support contact the Materials Processing Institute team at enquiries@mpiuk.com

PRISM Programme
This experimental rolling mill is being installed as part of the Materials Processing Institutes multi-million pound investment programme in state-of-the-art machinery and equipment as part of the PRISM Programme.
PRISM is a Programme of Research and Innovation for the UK Steel and Metals sector, providing funding to support innovation in
• Decarbonisation
• Digital technologies
• Circular economy
The PRISM programme is being delivered by the Materials Processing Institute with funding provided through Innovate UK, part of UK Research and Innovation.
Link to PRISM web page - https://www.mpiuk.com/prism.htm
Link to International Rolling Mills website https://www.introllingmills.com
19 May 2023