Investment in top of the range 3D Mixer Shaker extends research capability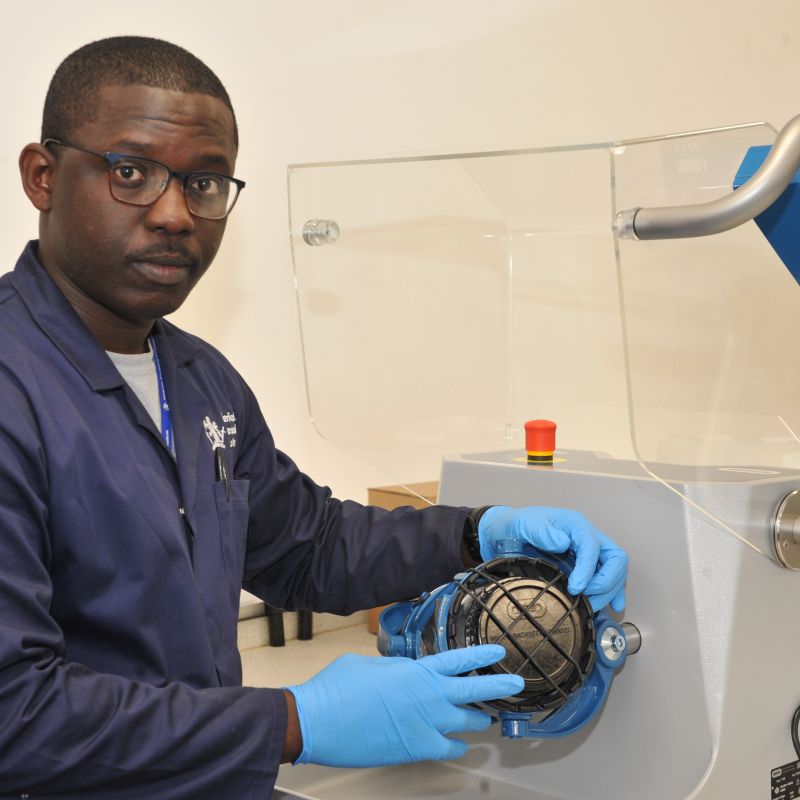 ---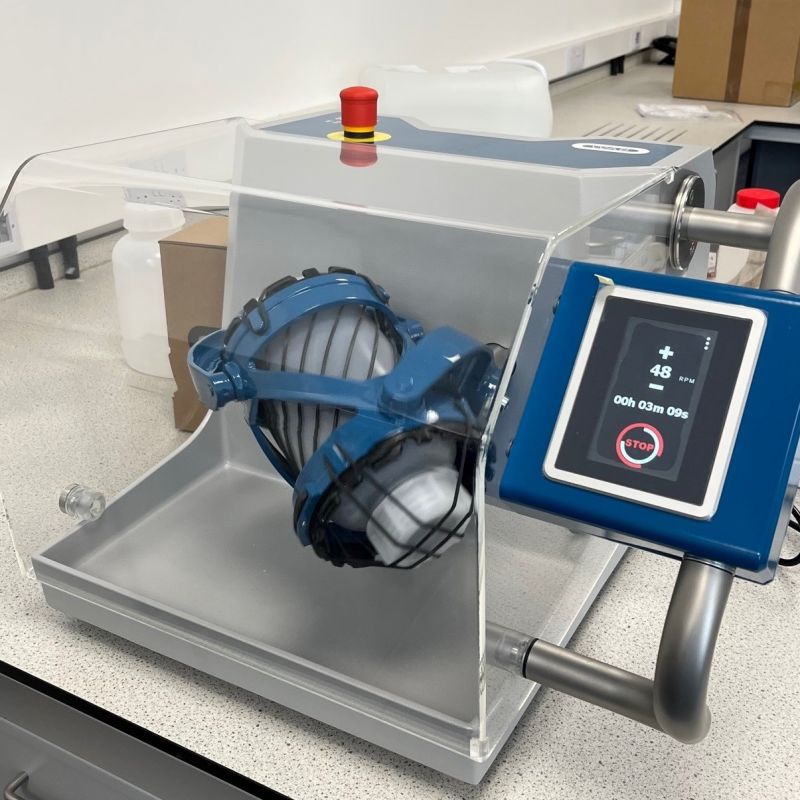 ---
The Materials Processing Institute has recently installed a top of the range three-dimensional (3D) Mixer Shaker, adding to the suite of equipment in the Advanced Materials Characterisation Centre.
Friedman International, who supplied the 3D Mixer Shaker, also supported the Institute with its set up, testing and commissioning; as well as introductory training for the team of researchers who will be using the equipment. The mixer shaker is fully operational and immediately proving beneficial for ongoing research projects for clients.
It will be used to improve the preparation and mixing process of a wide range of materials including ceramics, metal powders, and polymers through the even distribution of individual particles to suited levels of homogeneity.
Applying this 3D homogenisation technology means that materials for difficult applications can be mixed to the highest possible quality in a short period of time. Mixing is dust free and can produce dry-to-wet, wet-to-wet mixtures for a wide range of applications.
For more information or to request support contact the Institute team at enquiries@mpiuk.com
EconoMISER Programme
This investment is part of the EconoMISER programme that is supporting the scale-up of sustainable technologies for the foundation industries. It has been enabled by the £19.5 million funding awarded by UKRI to the Foundation Industries Sustainability Consortium (FISC).
FISC is a partnership between leading research and technology centres working in the foundation industry sectors. These centres are collaborating and combining their expertise and R&D capability to solve industry innovation challenges to achieve sustainability and net zero objectives.

The Materials Processing Institute is a member of the Foundation Industries Sustainability Consortium which is running the EconoMISER Programme.
Link to Materials Processing Institute EconoMISER project page - https://www.mpiuk.com/research-project-economiser.htm
18 May 2023