Carol Patton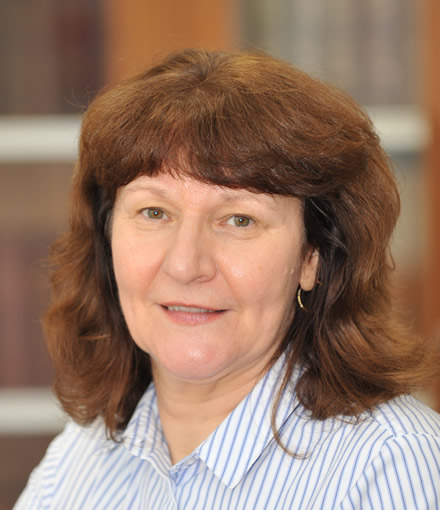 "The provision of high quality services is fundamental to the continued success of the Institute."
Director, Business Services
LLB (Hons) MBA
Carol Patton is the Director, Business Services for the Material Processing Institute. Carol's formal qualifications include an LLB (Hons) degree in Law from the University of London and a Master's Degree in Business Administration from Teesside University. Both qualifications were obtained whilst Carol was already engaged in full time employment which has been predominantly working in the steel industry for British Steel, Corus and Tata Steel.
During Carol's career, her managerial role has continuously developed, from Library and Information, and Administrative activities to include HR, Media, Quality Assurance, Environmental Management and Finance. Carol continues to be active in all these areas, ensuring that the essential support exists to facilitate delivery of the Institute's research, technical and business services. She was responsible for the instigation of the Institute's Quality Assurance and Environmental Management Systems, both accredited to ISO 9001 and ISO 14001 respectively. She is responsible for ensuring the relevant quality and Environmental standards are maintained.
Additionally, Carol is Company Secretary at the Institute, a role which requires her to work closely with Council and Board Members to ensure that the Institute meets or exceeds its statutory obligations and she takes a wider interest in supporting the local community having held a number of voluntary community-based positions.