Council Chamber
This Room is the Council Chamber for The Cleveland Institution of Engineers.
Furnished to a high specification using traditional fixtures and fittings, this room provides an excellent venue for prestigious events such as important or high profile meetings, or banqueting and dining.
Depending on layout, the Council Chamber can accommodate up to 42 guests.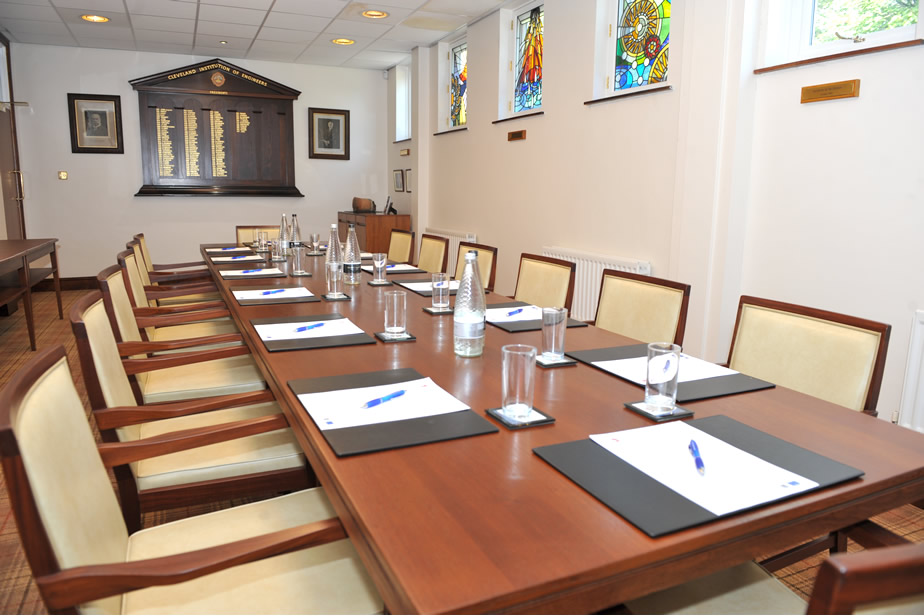 Room Layout Options
Theatre
Capacity - 42


Boardroom
Capacity - 16


Classroom
Capacity - 20


Cabaret
Capacity - 24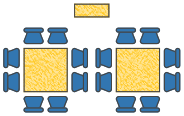 Room Hire Options
Full day
8.00am -  5.00pm
Half day (Options)
8.00am - 12.30pm
1.00pm -  5.00pm
10.00am - 2.00pm (Subject to availability)

Evening

6.00pm - 11.00pm
The Council Chamber can also be booked to suit other time requirements, please contact our events team who we will be happy to discuss your specific needs.
Bookings include complimentary Tea & Coffee.
Facilities & Equipment
WiFi
Audio visual equipment available
Dining Options
The Council Chamber is suitable for formal dining and our events team are happy to discuss specific catering requirements. Additionally the Council Chamber also offers the facility for buffet catering and hot and cold dining options are available from the Institute's restaurant.