Online Course - Building Blocks for Metallurgical Success
In this course we will work through the key metallurgical principles that underpin successful metallurgical outcomes in steel.
You could term this as the building blocks for metallurgical success.
We will look at crystal structures, equilibrium phase diagrams, in particular the iron-carbon phase diagram. We will consider time temperature transformation and continuous cooling transformation and how this differs from equilibrium phase diagrams. We will look at equilibrium and non-equilibrium microstructures formed in steel. We will cover the key material properties, how these are defined and the strengthening mechanisms, that on an atomic scale, influence these properties.
An understanding of these principles is necessary for optimum material selection, optimum material processing and the production of the correct microstructure and hence mechanical properties.
On demand and instant access to the full course consisting of three modules.
To maximise learning it is recommended that each module is completed in sequence.
$40.00 discount available when you purchase the three modules together.
Certificate on completion.
Course Modules
The course consists of three modules which should be taken in sequence in order to complete the full course.
Module 1 – Crystal Structures and Phase Diagrams
This module is setting the ground rules, starting at the atomic level, that govern microstructures and hence mechanical properties formed in steel under equilibrium conditions.
Module 2 – Time Temperature Transformations and Cooling Curves
This module builds on the learnings from module 1 and introduces the microstructures that are formed in non-equilibrium conditions.  These are the rules that govern the mechanical properties that can be achieved under typical processing conditions.
Module 3 – Strengthening Mechanisms in Steel
This module gives the definitions of key mechanical properties and describes how metal deformation occurs on the atomic scale. Dislocations are introduced and how by impeding movement of dislocations steel can be strengthened.
What the course covers
Crystal structures

Role of atoms
Allotropic behaviour of iron

Phase diagrams

What is a phase
How crystal structure impacts on phase diagrams

Equilibrium Iron Carbon Phase diagram

How carbon solubility changes with change in iron crystal structure
Typical microstructures formed on equilibrium cooling

Time Temperature Transformation Diagrams

How they are constructed
How they indicate non-equilibrium microstructures formed

Continuous Cooling Transformation Diagrams

Critical Cooling rate
Effect of Grain Size
Effect of Carbon
Effect of Alloying Elements

Key Mechanical Properties
Strengthening Mechanisms

How metals deform
Role of Dislocations
Solid solution strengthening
Grain Boundary strengthening
Precipitation strengthening
Dislocation strengthening
Learning Outcomes
Understanding of key crystal structures
Understanding of allotropic behaviour of iron
Role of carbon on microstructures formed
How equilibrium phase diagrams are used and their limitations
Equilibrium microstructures formed in steel
How time-temperature-transformation diagrams are constructed, how they indicate the non-equilibrium microstructures formed in steel
How cooling influences microstructures formed and the importance of the critical cooling rate
Factors that affect time-temperature-transformations, role of carbon, grain size and alloying elements
Definition of key mechanical properties, how mechanical properties are related to microstructure and chemistry
Definition of metal deformation and the role of dislocations
Introduction to the four main strengthening mechanisms in steel in which dislocation movement is impeded
Who should access the course?
Individuals who wish to work in the metal industry both manufacturing and down-stream processing.  Current practitioners in the metals industry, such as scientists, researchers, technologists, technology managers and operations and operational management.
Course Duration
3 x 40 minute modules
Course Presenter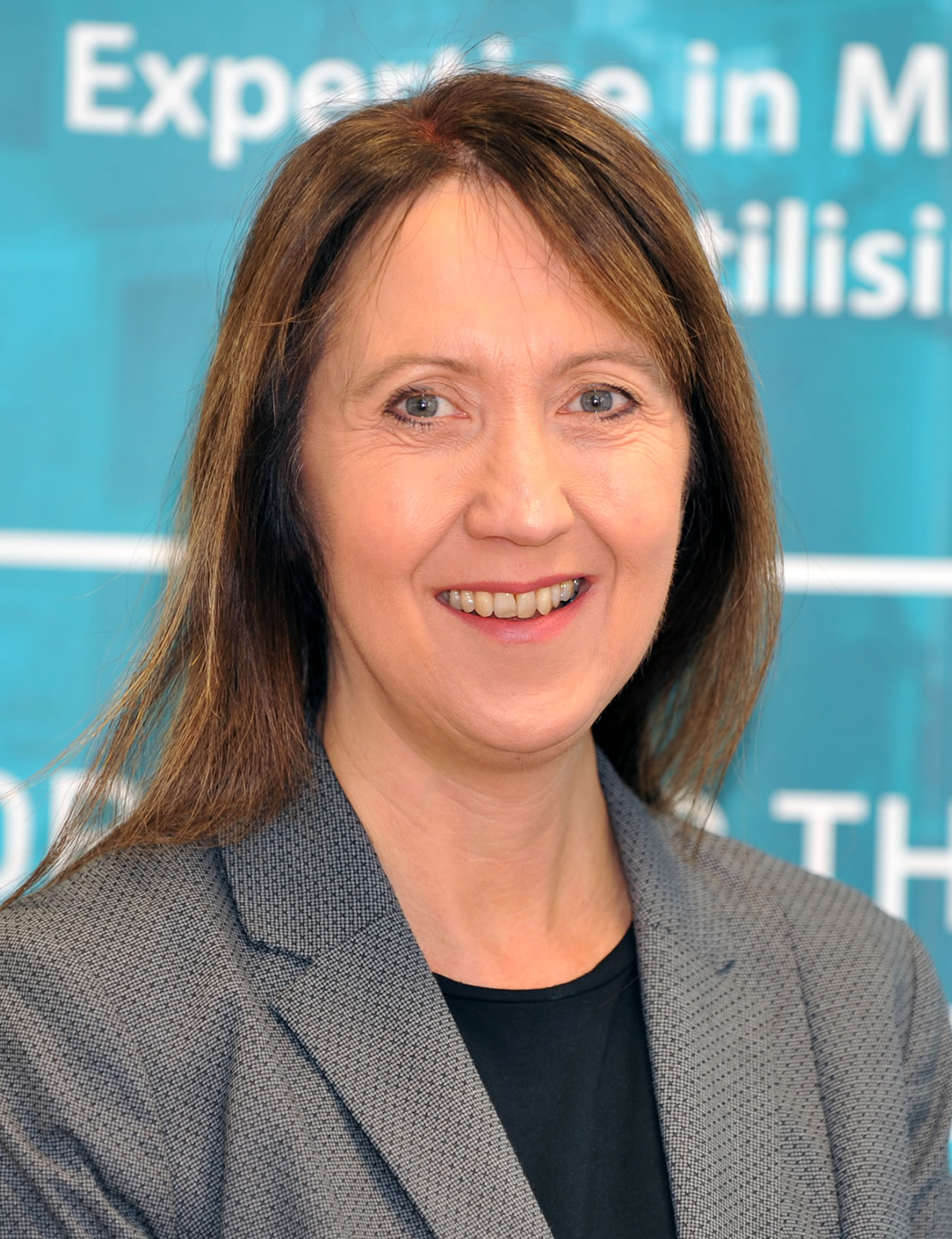 Catherine Fennell BMet CEng FIMMM
Principal Researcher
Catherine has 34 years' experience in the Iron & Steel industry covering process development, product development, product characterisation, investigation of defects in rolled products, accreditation of mechanical and chemical testing services and quality assurance of processes and people.
Catherine has throughout her career looked to develop people through accredited apprentice schemes, coaching of managers and delivery of metallurgical training.
Catherine is a Fellow of the Materials, Minerals and Mining Institute and aside from her work at the Materials Processing Institute currently scrutinises and peer reviews applications for membership of the Institute of Material, Minerals and Mining.
Enrolment options for this course
Enrol for the full course, or go through the modules separately (to maximise learning it is recommended that each module is completed in sequence).
$40.00 discount available when you purchase the three modules together.